Details

Last Updated on Friday, 14 August 2020 15:02
Hits: 147563
AMAZON PRIME TELEPHONE SCAM…
Have you received an automated telephone call claiming to be from Amazon Prime?
These calls are a scam! This scam has seen criminals steal over £1M from victims.
The call states that you have been charged for an Amazon Prime subscription and to 'press 1 to speak to an operator' to cancel.
However, pressing '1' can connect your call to a criminal posing as an Amazon Prime member of staff.
There are variations of the scam, including being 'owed a refund' for a 'fraud committed on your Amazon account'. All of which aim to gain your information.
Typically, the criminal will ask for your bank details, but in some cases they ask for direct access to your online device, giving various reasons why they need to do this.
To enable this access, they will ask you to install software onto your device. They may then ask you to login to your online banking.
Remember - if you receive an unexpected message by telephone, email or text:
Verify the message using your own trusted method.

Do not press '1 to speak to an operator' or use contact information within the message.

Go via your own trusted route to check with the company.

Do not give out your personal or financial information.

Do not click onto web links or attachments in the message.

Protect your device and your data.
VJ DAY COMMEMORATION
After Japan ignored an ultimatum from the Allies to surrender, atomic bombs were dropped on Hiroshima and Nagasaki. Six days after the bombs fell Japan announced its surrender on 15th August 1945, and the day was declared Victory over Japan Day.
On Saturday 15th August 2020, the nation will commemorate VJ 75. We ask you to join us in the Two Minute Silence at 11am, in whichever way is the most meaningful to you, within the bounds of the public health guidance on social distancing in your area.
Formal commemorations will be broadcast on BBC One from the National Memorial Arboretum in Staffordshire and will incorporate wreath-laying activity at several of the relevant memorials and artefacts linked to the WW2 campaign in South-East Asia. Coverage begins at 0930 on BBC One.
AGE CYMRU SEEKS OLDER PEOPLE'S VIEWS OF THE COVID 19 LOCKDOWN
Age Cymru is working in partnership with Cymru Older People's Alliance (COPA), the Welsh Senate of Older People, Active Wales, National Pensioners Convention Wales, and Pensioners Forum Wales to gather views and experiences of the Covid 19 lockdown from those aged 50 plus whether you were shielding, self-isolating, living alone or with family members to help inform future policy and planning. The partners also want to know what is needed to help older people re-engage with community life as the lockdown is lifted.
In particular they would like to hear how older people accessed information during this period. Did you rely upon TV, radio, internet or family and carers for information? What sort of support did you get from local authorities, voluntary groups and informal sources such as family members, friends and neighbours? And, if needed, were you able to access health and social care services during lockdown?
Age Cymru and partners are particularly keen to hear from older people about the support and information they need to help older people re-engage with their communities. Do older people feel confident enough to go shopping again, use public transport or visit the dentist and if they don't what would help?
To take part in our research, funded by Welsh Government, you can write to us with your experiences and views of the lockdown via the following freepost address: Age Cymru, FREEPOST RTZG-JHGC-RYJJ, Ground Floor, Mariners House, Age Cymru, Trident Court, East Moors Road, CARDIFF CF24 5TD
Or, you can complete our survey online by visiting: www.agecymru.org.uk
Limited hard copies of the survey are available by calling 029 2043 1570 or emailing This email address is being protected from spambots. You need JavaScript enabled to view it.
NATIONAL POLICE MEMORIAL DAY
The organisers of the National Police Memorial Day have had to change the way we remember our fallen colleagues this year due to the pandemic.
Full information is available via the website at https://www.narpo.org/national-police-memorial-day-2020/ or you can access the information via the Event Leaflet which tells you all about how you can be involved on the day and in the days leading up to Sunday 27th September 2020. The pre-recorded event will be released at 1500hrs on 27th September and we hope that you can find a way to get together with friends to view it. Perhaps those of you with the technology (access to the internet with decent broadband speed) can ensure that others who do not can join you to remember our fallen colleagues.
This year's event may be different, but we are determined that it will be seen by as many people as possible.
NARPO FREE LEGAL ADVICE HELPLINE & E-NEWSLETTER
NARPO have agreed with Bernard and Suzanne from Affinity Resolutions to provide for NARPO members a free legal advice helpline and quarterly email newsletter on legal topics.
The advice line will support members by explaining where they can find information on any legal problem.
To use this membership benefit please register at www.affinityresolutions.co.uk/join/
DYFED POWYS GOLF DAY 2020
The following has been received from Phil Hopkins:
As per previous circulation and item in the recent newsletter, this year's Golf Day is going ahead as originally planned.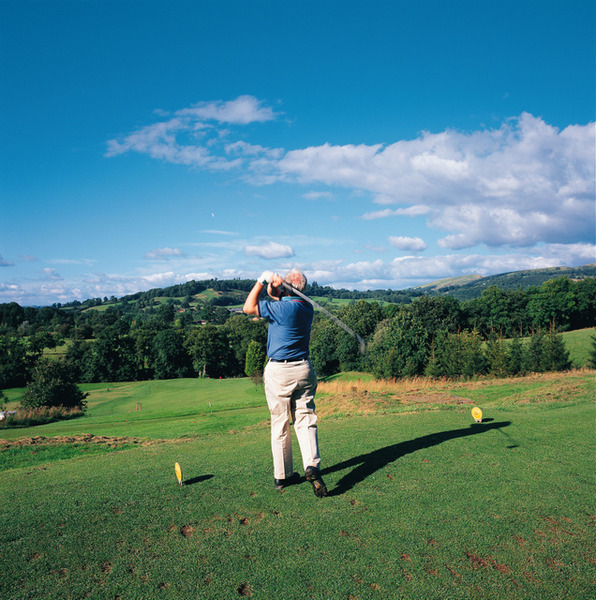 It will be held at Builth Wells Golf Club on Monday 14th September, commencing with coffee and a bacon bap (vegetarian option available,) at 10.30 am and first tee off at 11.00 am. The day will finish with a two course meal and prizegiving. Social distancing will take place at all times.
I am assured by Simon Edwards, the professional at the club that they can cater for up to thirty persons while fully complying with the CoVid 19 regulations. The cost of the day has been held at the same as the last two years - £30 if there are at least twelve playing and £33 if there are fewer than twelve.
Member David Jones of David M Jones and Partners, Accountants of Hay on Wye, has again very kindly agreed to sponsor the event, for which we are extremely grateful.
PETITION FOR PUBLIC ENQUIRY - JUSTICE FOR YVONNE FLETCHER
As you may know, I am assisting John Murray in his quest for justice for our colleague Yvonne Fletcher murdered on 17/4/1984, now 36 years ago. Our civil action is proceeding through the courts at its own pace but we have not given up on our attempts to have the suspect Saleh Ibrahim Mabrouk ( the defendant in our civil case) charged with conspiracy to murder Yvonne.
At the heart of this problem is the decision of the Government to withhold certain evidence, upon which he would have been charged, on grounds of national security.
This was a matter we challenged and lost at the time, funded by the PFEW with the strong support of the Met. Police Federation.
We are now mounting a petition for a public inquiry to try and have the decision to withhold that evidence reversed. We had a meeting arranged with the Prime Minister for 21/7/2020 which had to be cancelled due to world events, but it has been rescheduled for 29/9/2020
In the meantime, we are hoping that our petition will have sufficient support from the public generally, and from serving and retired officers and our civil staff in particular, to have the necessary influence to have that decision reversed.
There is a simple principle here, if the rule of law is seen not to prevail then what possible function can we, as serving or retired officers, be asked to perform.
I would respectfully ask that this petition be circulated to our NARPO membership and that we invite the support of all our colleagues and friends to help us bring this long suffering matter to a successful conclusion.
I attach the details of our web page for your consideration
Yours sincerely
Tony Bruce ex Met
Petition for public inquiry: www.HelpYvonne.uk
SUMMER NEWSLETTER
The summer edition of the newsletter is a different format to previous editions. As well as 'serious' topics there are photographs / anecdotes from 'the good old days' and a couple of cartoons to lighten the mood. The newsletter can also be found in the Members Only section of the website
IMAGES OF OLDER PEOPLE
The following has been received from Age Cymru:
My name is Kelly Barr and I run the arts and creativity programmes for Age Cymru. I am writing to you today, as I am in the first phases of a project that is exploring how older people in Wales are represented in the media. We'd like to work with you and your members to challenge the 'hands on a walking stick' images that we so often see!
In this initial phase, we'd like to have conversations with older people from all over Wales to gather their views so that we can create a document that tells the media and other organisations exactly what words and images older people want used to represent them.
I appreciate that you won't be meeting in person at this current moment in time, but if you were meeting digitally or over conference call, my colleague Leslie and I would love the opportunity to speak to your members about the project and gather their views. We can fit in with your agenda and be as flexible as you need us to be.
Alternatively, if any of your members would prefer to talk to us over the phone, they can add their names to our call list by emailing me on This email address is being protected from spambots. You need JavaScript enabled to view it.">'+addy_text17332+'<\/a>'; //--> or phoning me on 07944 995494 (Mon – Fri, 9am – 4pm).
We will be asking for people to respond to this project through local and national papers, and through social media as well, in the coming months.
If you are interested in helping us to explore this project, please do let me know how we might be able to work together.
LISTENING EVENTS
The following has been received from Age Cymru:
Please find information about listening events Age Cymru is organising with carers. If you would like to get involved, please contact Danielle Welsh on the details shown in the letter. To view the letter, click on LETTER
DAVID ALLEN ESTATES AND WILLS
NARPO member David Allen of Pentlepoir, Nr Saundersfoot can offer a range of professional services to help plan your future including Wills, Testamentary Trusts, Right to Reside, Probate, Will and legal paper storage, Lasting powers of attorney, Funeral Plans and Property trusts.
Free consultation via telephone, online, or in person, covering Wales.
40% reduction for NARPO officers - for more details click HERE.
NARPO MEMBER WRITES ABOUT HIS COVID 19 EXPERIENCE
NARPO member Derek Edwards spent nine days unwell at his home and 14 days at Glangwili Hospital fighting Coronavirus. He is now recuperating at his home in Carmarthen and has kindly written an excellent article about his experience together with advice for anyone who may have to deal with Covid 19. To read the article click HERE
CLIVE SCOOPS THE JACKPOT!
Congratulations to DPP NARPO stalwart Clive Cowey of Carmarthen on winning first prize of £6,000 in the Force Lottery draw made on Tuesday 22nd June. Fifteen retirees among the list of winners. To find out if you were lucky go to the Members Only section.
CORONAVIRUS AND OLDER PEOPLE SURVEY
Later Life Ambitions recently conducted a members' survey on the impact of Coronavirus on your everyday life.
The findings of the survey can be found by clicking on RESULTS
HEALTH AND CARE RESEARCH WALES AND SOCIAL CARE WALES - SURVEY
How can we best provide sustainable care and support to help older people live happier and more fulfilling lives?
Health and Care Research Wales and Social Care Wales want to identify research priorities for the social care and support of people aged 65 and over. They have launched a survey aimed at people in Wales aged 65 and over who have received care or support, and professionals, volunteers and family members who provide that care.
Please take part in the survey. It will take about 10 minutes to complete and is open from 8 June to 6 July 2020.
https://www.healthandcareresearch.gov.wales/news/setting-priorities-for-social-care-research-in-wales/
SCHOOL CARETAKERS WANTED IN POWYS
The following has been received from TIB Services & may be of interest to retirees within Powys:
We urgently need more retired police officers with DIY skills in the Powys area to help us to support schools affected by the COVID-19 crisis with relief caretaker cover.
I wanted to ask if you would be kind enough to please forward the below information to your NARPO membership? Once they have registered with us, we will notify them when schools in their area need help.
We support schools when their own site team are unwell, have left or are absent for any reason. Unfortunately, many employed caretakers have been unable to return to work due to the virus and this has left a large number of schools in serious difficulty. The caretaker role is more important than ever to ensure the hygiene, safety and security of pupils and staff.
We have become inundated with requests from schools and our existing teams are already working flat out. We are now in urgent need of additional trusted and reliable competent DIYers to ensure that we can assist all of the schools who approach us. Some schools just require part time help maybe 2-3 days each week whereas others need full time weekday cover, we always try to match up assignments with people looking for that level of work. Works are usually within 20 minutes of a relief caretaker's home.
Relief caretakers do not need any related qualifications or experience, but should as a minimum requirement be a competent and confident DIYers with excellent communication skills. Any prior property maintenance experience is a bonus. Tasks vary and might include security, checking premises, alarm tests, supervising cleaning staff, driving, porterage, minor repairs and maintenance. Full training provided on site for each job.
Retired officers looking to support local schools in the Powys area just need to register on our website, we will then notify them when schools need help: https://helpdesk.tibservices.co.uk/caretakers.
CORONAVIRUS TRACING - PLEASE READ AND INFORM OTHERS
IMPORTANT INFORMATION FROM AXA PPP HEALTHCARE - ANNUAL TRAVEL INSURANCE
A message from our Travel Insurance providers AXA PP.
These are challenging and uncertain times. And, at AXA PPP healthcare, we are committed to pulling together with our members, partners and colleagues to find the right way through for all of us. We understand travel options are restricted right now. With that in mind, you will need to consider whether our annual travel insurance meets your travel needs for the coming year.
In response to the current circumstances we've set out some additional options and specific considerations for you to think about.
You can view this on the following link: AXA PPP Annual Travel Insurance
You can also see the following FAQ's
MENTAL HEALTH AWARENESS
As part of Mental Health Awareness Week, Police Mutual, put together a range of factsheets focusing on mental health during the Coronavirus Pandemic.The first one focuses on how to look after your own mental health during the crisis.
Follow the links to read now:
Your own mental health: https://www.policemutual.co.uk/media/1eway5ab/6536-pm-covid-looking-after-your-own-mental-health-factsheet-v3-final-with-links.pdf?v=123
Supporting others: bit.ly/3bTBgCG
Supporting Children: CHILDREN
POLICE & CRIME COMMISSIONERS' NEWSLETTER
The May edition of Dafydd Llywelyn, Police and Crime Commissioner's newsletter can be read by clicking on:
http://www.dyfedpowys-pcc.org.uk/media/9314/pccs-newsletter-may-2020.pdf
The newsletter outlines information around Coronavirus and its impact on his office and Dyfed-Powys Police..
NARPO CONFERENCE 2020
The NEC have taken the difficult but well-informed decision to cancel our Annual Conference this year 2020, which was due to be held in Plymouth on Friday the 11th September.
The decision was made after careful consideration of the potential health implications for our members, the current Government restrictions, the likelihood of them being lifted or relaxed and the potential financial implications of any cancellation.
POST OFFICE HELPS SELF ISOLATING PEOPLE TO ACCESS CASH MORE EASILY
The Post Office is making two of its products – 'Payout Now' and 'Fast PACE' (a pre-authorised cheque encashment service) – available to all the UK's banks, building societies and credit unions to offer to any of their customers who are most in need of access to cash simply and speedily during this national emergency.
The improved services mean that self-isolating or vulnerable citizens affected by the coronavirus pandemic can now contact their financial institution if they choose to offer these services and arrange to withdraw cash quickly from their normal accounts through any local Post Office branch, with the help of a friend, family member, carer or local support worker.
Further information can be found at:
https://www.onepostoffice.co.uk/secure/latest-news/our-products/post-office-makes-access-to-cash-available-faster-for-self-isolating-customers/
WHEN THIS IS OVER
While browsing the web yesterday I came across this poem, which I would like to share with you. We all share a past in which we protected and looked after everyone, especially the vulnerable in our Communities.
A lot of us now find ourselves in the vulnerable category, I have been very grateful to my family for the support they have given me whilst in isolation, I hope you are not left in need of anything, except freedom, which will come soon, this will be a memory, and hopefully the start of the return of a nicer more friendly society.
Stay safe, look after yourselves and each other, most of all keep well and protect the NHS.
Clive Cowey (Branch Vice President)
When this is over,
may we never again
take for granted
A handshake with a stranger
Full shelves at the store
Conversations with neighbours
A crowded theatre
Friday night out
The taste of communion
A routine check-up
The school rush each morning
Coffee with a friend
The stadium roaring
Each deep breath
A boring Tuesday
Life itself.
When this ends
may we find
that we have become
more like the people
we wanted to be
we were called to be
we hoped to be
and may we stay
that way — better
for each other
because of the worst."
by Laura Kenny Fanucci
FAKE CORONAVIRUS GOV.UK TEXT MESSAGE
A genuine 'GOV.UK CORONAVIRUS ALERT' text has been received by many mobile phones nationwide to inform the public of new rules in force to stay at home.
A second text message was received appearing in the same thread stating, 'We would like to inform you that you have been recorded leaving your home on 3 occasions yesterday. A fine of £35 has been added to your Gov.uk account. For further information please visit ... (fake penalty web address). ….'
The second message was a scam and included web links to fake payment pages.
Criminals are able to place texts following genuine messages in order to trick readers.
Never click on web links or attachments in messages. If you need to verify a message, do so via your own trusted method
NOW IS THE TIME FOR US ALL TO PULL TOGETHER - A MESSAGE FROM CC MARK COLLINS
Chief Constable Mark Collins said "The pace at which the situation has unfolded over the last week has been unprecedented, and this is a situation that the majority of us could never have anticipated.
"I understand that our communities are being asked to live in a way which they are likely never to have experienced before, and I hope the majority are complying with the Prime Minister's instruction to limit movement and time out of the house.
"We take pride as a service in the relationship we have with our communities and I'm confident that people will follow these stringent but very necessary measures that the Government have put in place. For those who will not follow the measures, we will utilise the existing powers we have, as well as any additional powers as they become available to us.
"I am extremely proud of the work that has gone into the planning around this operation and the commitment shown by my staff.
"We have a history of very positive relationships with our colleagues across health, local authorities and other blue light services across the Dyfed-Powys area, and with our counterparts in the three Welsh forces - we are all working together to support each other through this time.
"I ask our communities for their support too, and with that, I'm confident that together we can get through this. Now is the time for us all to pull together."
CORONAVIRUS (COVID-19)
Please use the following links to information in relation to the ongoing situation:
https://www.gov.uk/government/topical-events/coronavirus-covid-19-uk-government-response
https://www.gov.uk/government/organisations/foreign-commonwealth-office
For queries on the NARPO Group Travel Insurance, please use the following link:
https://www.narpo.org/life/insurance/travel-insurance/
POLICE COVENANT FOR ENGLAND AND WALES -GOVERNMENT CONSULTATION
This consultation seeks views on the principle of implementing a Police Covenant in England and Wales, to enhance support for the police and their families. It will look at the themes of:
Physical protection

Health and wellbeing

Support for families
It will also consider the scope of the Covenant and who should be covered.
We would like to hear from anyone who has been affected, indirectly or directly, by the impact of policing work and to hear what more can be done to help.
NARPO CEO, Steve Edwards, intends to submit a response on behalf of NARPO. He has already met with the lead civil servant heading up the work and given his initial views that this should most definitely extend to retired police officers and their families, in particular in relation to their physical and mental wellbeing in retirement.
He also raised the issue of widows pension but was informed that the Covenant will not look at pension matters, but nevertheless he intends to make the point in our response.
This is an open consultation and you can complete the survey yourself including your own views on the questions raised within the survey. See Gov.uk website at:
https://www.gov.uk/…/…/police-covenant-for-england-and-wales
POLICE CARE UK ARE RECRUITING VOLUNTEERS ACROSS THE UK
Police Care UK is the charity for serving and retired police officers and staff, volunteers, and their families, who have suffered harm as a result of policing. We are independent of any police forces, so we are funded entirely by donations and fundraising. We receive no money from government or forces for our work.
Potential Beneficiaries can access practical, emotional and financial support that is confidential and impartial by submitting a referral. We can provide confidential care - for life.
We have helped more than 10,000 serving and veteran police colleagues, and their families, come to terms with their situation, and rebuild their lives.
In 2019, we helped 502 families through our support services. We published the research from The Job and The Life in May, the UK's first force wide policing survey to assess trauma management and working conditions. We facilitated training in Suicide Awareness and Prevention for over 300 serving police officers and staff. We designed, developed and delivered our first Trauma Impact Processing Techniques course. We have provided £68,000 of funding to forces for small Wellbeing Grants. We established our strategic partnership with the Police Treatment Centres.
As a charity, we rely on assistance form our volunteers, but we need more help!
If you care about police our colleagues, why not consider a volunteering opportunity which will fit around you, and in your area, by visiting our website. There's no obligation, and we don't pressurise our volunteers to do any more than they want to. Any out of pocket expenses are paid.
There's nothing to lose by simply finding out more about our volunteer roles, below:
Police Care Champion
1hr a month - Promote Police Care UK within their team, station, or community, highlighting what help is available and how to access it.
Force Ambassador
4-5hrs a month - Be a point of contact for Champions with questions, hold awareness stands, and provide briefings to teams and shifts about Police Care UK.
Support Volunteer
6-8hrs a month - Be a point of contact for the people we care for, checking to see that they're ok, and supporting them to access support from Police Care UK.
All you have to do, is visit our website here: https://www.policecare.org.uk/get-involved/volunteer/
Dave Blundell (Engagement Officer), Police Care UK
EMAIL NOTIFICATIONS
Currently, when emails are sent to members notifying them of bereavements, social events etc, over 50 emails are returned as being undeliverable due to the address being 'not known'. This is normally due to the member having changed his / her internet provider and being given a new email address.
If you are aware of any members who are not receiving E-mails from the NARPO secretary - please ask them to update their contact details.
SELLING HOMES TO PAY FOR CARE
BBC Wales is looking at the issue of people having to sell their homes to be able to afford to pay for their own or their relatives care bills.
They are looking for a Welsh language speaker that's currently in this situation and willing to share their story and experience. They are happy to discuss the details and what it would entail in more detail if anyone is interested in sharing their story.
Please call BBC Wales' Anna Glyn on 0303 082 3145 or email This email address is being protected from spambots. You need JavaScript enabled to view it.">'+addy_text74071+'<\/a>'; //--> if you would like to share your story.
ACCESSING GPS - MEDIA CASE STUDIES
Are you, or do you know of any older person that is, struggling to access their local GP service for some reason?
For example, is it difficult to get through on the phone, are there too few appointments available, are the consultations too short, do the patients have to travel long distances, is the triage service appropriate etc.?
If you, or anyone you know, is willing to tell their story, pre-recorded, to BBC Wales news please let me know.
Of course, I would be on hand to speak to them first just to explain the process and offer any support.
Michael Phillips (Communications Officer)
Phone: 02920 432545 / 07794366224
PENSION INFORMATION 2020/2021
Many thanks to NARPO members Liz & Grahame Davies, former West Midlands officers, who have compiled the following information regarding the State Pension and Police Pension:
STATE PENSION INCREASE 3.9% DUE TO TRIPLE LOCK
Pensioners on highest rate will receive £175.20p per week (instead of £168.60p) This equates to £700.80p every 4 weeks. The increase for the year will be £343.20p up to the end of tax year 20/21.
Most will receive below the highest amount due to 'contracting out' in 1978. Contracting out was a system where employees gave up their right to additional state pension, in the form or the state earnings related pension scheme, 'Serps'.
POLICE PENSION
The increase from April will be 1.9% due to increase in the CPI (Consumer Price Index).
MARRIAGE ALLOWANCE, RE INCOME TAX.
Useful information if you qualify and have not claimed, it can be backdated to 2015: https://www.gov.uk/marriage-allowance
You can benefit from Marriage Allowance if all the following apply:
HEALTH & SOCIAL CARE IN WALES (1)
During the next couple of weeks, ITV Wales will be doing special editions of their flagship current affairs programme called Sharp End which is presented by Adrian Masters. One of the editions will feature a panel of mainly political representatives talking about health and social care in Wales.
They would like an older person to join the panel of four to represent the views of older people. If this is something you would like to do please get in touch with our Comms Manager Michael Phillips for an informal chat. You can call Michael on 029 2043 1545 or 07794366224.
SOCIAL CARE IN WALES (2)
The Guardian newspaper would like to speak to an older person in Wales who is struggling to get the social care they need. This can simply be a chat over the phone to the reporter. If you're interested please contact our Comms Manager Michael Phillips 029 2043 1545 or 07794366224 for a brief chat.
NORTH POWYS CHRISTMAS LUNCH
For Information (mainly) of North Powys Members of DPP NARPO. The 2020 Christmas lunch has already been booked at the Lakeside, Garthmyl, for Tuesday, 1st December. When you unwrap your 2020 diaries, be sure to enter the lunch!
CHANGE OF EMAIL ADDRESS
There is now a NEW dedicated email address for the DPP NARPO Secretary which is: This email address is being protected from spambots. You need JavaScript enabled to view it.
This is also linked to the mass e-mail system which is used to send out notifications such as bereavement notices. This means that in future, undeliverable e mail notifications will 'come back' to Phil Addicott and not as in the past to NARPO HQ.
When the last bereavement notification was circulated by email, over fifty messages 'bounced back' and therefore were not delivered.
To ensure membership data is accurate, please inform the secretary if you need to update your contact details e.g. a new email address.
DIGITAL MEMORIAL TO FALLEN POLICE OFFICERS
A digital memorial to thousands of UK police officers and staff who lost their lives on duty has been launched.
Each day the names and images of people who died on that date will be published on the Digital UK Police Memorial.
In-depth stories, that are compiled by Liverpool John Moores University students, will also be published.
The roll of honour has been set up as part of plans for a new physical memorial which is due to open at the National Memorial Arboretum in 2021.
Since the first professional police force - the Bow Street Runners - was set up in 1749, 4,200 UK police officers and staff have died on duty.
The new digital memorial can be seen at http://digital.ukpolicememorial.org/.
PENSIONS FOR LIFE CAMPAIGN UPDATE
The NARPO National Executive Committee recently agreed that we should take legal advice to ascertain if there was a claim in law to challenge the archaic regulation surrounding this matter. As a result, we (NARPO) have consulted with solicitors and a leading Human Rights barrister who is of the opinion that we have a sound case to pursue the matter under the Human Rights Act and the right to fair proceedings under Article 6, the protection of property under Article 1 Protocol 1 and the Right to Respect for Private and Family Life under Article 8.
NARPO are now in the process of gathering as much information as we can both from those widows, widowers and families of those who have been affected by this Regulation and have compiled questionnaires for members to complete and return to our Solicitors. Once all the evidence and information has been assessed and relevant witness statements obtained, the next step will be to formulate a Protocol letter of Claim and send it to the Secretary of State. The Secretary of State will then make a formal letter of response to our Solicitors and at that stage we will review prospects and consider whether formal proceedings can and should be commenced at Court.
We are pleased to say that the Police Federation have now joined us in this legal action and will add their weight behind the argument.
At some point surely the Government will see that this Regulation is outdated and that ALL police widows and widowers throughout the United Kingdom should have the right to retain their pension and retain their dignity without having to make that difficult and almost impossible choice.
We will continue to pursue this matter to obtain parity for police widows and widowers throughout the United Kingdom.
To find out more about how this unfair Regulation is affecting widows and their families today watch our video here.
WELSH REGION WELFARE SEMINAR
A well attended seminar was held at Newtown on Tuesday 1st October with delegates attending from throughout the Wales region. The event, expertly organised by Phil Hopkins, gave plenty of food for thought as it was agreed that the presentations were both interesting and informative.
Welfare & general NARPO matters – Alan Lees (Deputy CEO NARPO)
Raising Prostate awareness – Dai John (Prostate Cymru)

Cyber scams from a Police perspective – DC Gareth Jordan (DPP)

Services provided by Age Cymru – Kathy Lye (Age Cymru)

Wills, Powers of Attorney & Trusts – Tony Harvey (Howell Co. Ltd.)
DEMENTIA LETTER
You may have read or heard reported recently about a joint letter being sent to the Prime Minister by Barbara Windsor and the Alzheimer's Society. It is calling for fairer funding in dementia care through a Dementia Fund.
So, please take a few minutes to sign Barbara Windsor's and the Alzheimer's Society letter to The Prime Minister who are standing with people affected by dementia by letting the Prime Minister, Rt. Hon. Boris JohnsonMPknow that the dementia care crisis cannot be ignored any longer. Link to letter below:
https://e-activist.com/page/45380/data/1
POLICE MUTUAL FACTSHEETS
Police Mutual has compiled factsheets which may be useful to members. Click on the below links to open the relevant factsheet.
Living with or Caring for Someone with a Physical Disability: (Click here)
Dealing with the Loss of a Loved One: (Click here)
FALLS AWARENESS
The following has been received from Phil Hopkins:
Cardiff and Vale University Health Board are involved in a project to produce a book about falls awareness. The idea is that young children and their grandparents can read it together and will learn about falls – it is hoped that it will also tie in with some intergenerational work that is being carried out.
The Board would like some older people and children to read the text and answer a few questions about the story and design. This feedback can come from individuals or Age Cymru can help to carry out larger focus groups.
The text and questions are attached (see below links). If you would like to give feedback individually, please contact Angharad Phillips on This email address is being protected from spambots. You need JavaScript enabled to view it.
Click on: Text for George's Race and George's Race Questions
TIME TO BE KIND PROJECT
Age Cymru has agreed to support Cymru Well Wales, a division of Public Health Wales, on their project called Time To Be Kind. The project aims to share real stories from people who may have gone through Adverse Childhood Experiences but were helped by a person or an act of kindness that sticks in their mind. In order to strengthen the social media element of the campaign, they're looking to feature an older person's story.
There are a variety of ways that we can depict these stories, so individuals shouldn't worry about having to reveal their identity if they don't want to! If anyone is interested in sharing their story to support the campaign, highlighting who their trusted adult was when they were younger and experiencing ACEs, the next step would be for their campaign agency, Cowshed, to contact individuals for a quick chat so they can pull out key parts of the story, in order to choose common threads with the other stories we are receiving. They can then come up with creative ideas on how to tell that story.
So if you have a story to tell please contact:
Sarah Ingham (Tel: 02920 104693)
ACE Support Hub Stakeholder and Engagement Lead
Cymru Well Wales, 5th Floor, No. 2 Capital Quarter, Tyndall Street, Cardiff CF10 4BZ
Internet: www.aceawarewales.com
Facebook: /acehubwales/
Twitter: @acehubwales
TRAVEL INSURANCE FOR NON UK BASED NARPO MEMBERS
Travel insurance designed specifically for non – UK based NARPO members who live in the European Economic Area (EEA) or for UK based NARPO members seeking single trip cover only.
For further details please visit the dedicated NARPO / voyager website http://www.voyagerinsurance.com/NARPO/
Or call The Health Insurance Group on 0800 389 7724.
Please quote code NARPO15 to receive a 15% discount applicable to NARPO members. Terms & conditions apply.
WIDOWS PENSION FOR LIFE
Between 2pm and 4pm on Wednesday 1st May 2019 at Portcullis House, London, we held another drop-in reception to raise awareness of our Widows Pension For Life campaign, which calls for parity for police widows / widowers within the United Kingdom, should they choose to remarry or cohabit following the death of their husband / wife. The reception was a good opportunity to reach Members from both Houses.
A Parliamentarian Briefing document was given to MP's and their Advisers with the actions we would like them to take in support of this Campaign.
Please find the following link to those MP's or representatives who attended-
Holly Lynch MP, has tabled an Early Day Motion (EDM) which can be found here:
Police widows pension equality
We also encourage NARPO members to write to their MP to highlight this extremely important campaign and to support the EDM.
Please use this link to the template letter for members to complete and send to their MP- Letter to MP
You can find your MP at: Find your MP
Further information about the campaign is contained in these leaflets: Widows Pension for Life and An inequality in a United Kingdom
DYFED POWYS NARPO AGM AND UPDATE
The AGM was held at The Falcon Hotel Lammas Street, Carmarthen on Tuesday 2nd April 2019.
The following posts were confirmed
Chairman : Peter Davies
Secretary : Phil Addicott
Treasurer / Deputy Secretary : Paul Herdman (New appointment to Treasurer)
Vice Chairman : Mike Benbow
Web Master : Hugh Colley
Chaplain : Rev Lynn Rees ( New appointment)
The Agenda, 2018 Minutes and Report can be found in the Agendas, Newsletters, Lottery Results etc part of the Members Only section.
IMPROVING ACCESS TO GP SERVICES
Age Alliance Wales and the Bevan Foundation are charities which want to improve access to GP services for older people and need your help to do this.
Please tell us what happens when you contact your GP's practice by filling in a short survey.
To access the survey click HERE for PDF or HERE for Word document.
Please return to the Bevan Foundation, 145a High Street, Merthyr Tydfil CF47 8DP
CARING FOR SOMEONE WITH DEMENTIA – THE HERBERT PROTOCOL
The Herbert Protocol is a national scheme which encourages carers, family members or friends to compile useful information which could be used in the event of a vulnerable person going missing.
Using the Herbert Protocol form, you can record all vital details, such as medication required, mobile numbers and places regularly visited, or previously located if they have gone missing before. In the event of your family member or friend going missing, the form can be easily sent or handed to the police, along with a recent photograph – saving valuable time when you first contact the Police.
The Herbert Protocol initiative is named after George Herbert, a War veteran of the Normandy landings, who lived with dementia.
Note: To download the form click on the BLUE link above.
THE BLUE BADGE SCHEME
The following has been received from Age Cymru:
We will shortly be giving evidence to a Welsh Assembly Government Committee about the issues facing older people applying for a Blue Badge – the scheme that helps you park closer to your destination if you have mobility problems.
Were you happy with the process or did you think it was unfair? Perhaps another older person within your network has told you about their experiences. Either way we'd love to hear about older people's experiences, good or bad, so please contact Michael Phillips on 029 2043 1555 or email by This email address is being protected from spambots. You need JavaScript enabled to view it.
PUBLIC ENQUIRY INTO NHS CONTINUING HEALTHCARE
Continuing Healthcare funding is in many instances mismanaged by Clinical Commissioning Groups, leaving families emotionally and financially devastated when they should be spending quality time with loved ones who, as enshrined in law, should have healthcare free at the point of delivery.
Please support the call for an enquiry into the system which denies many of those who are entitled to free healthcare.
You can sign the petition using the below link.
https://petition.parliament.uk/petitions/238047
IMPROVING PUBLIC TRANSPORT IN WALES
The Welsh Government has published a White Paper on proposals to legislate for reforming the planning and delivery of local bus services and licensing of taxis and private hire vehicles. As part of the consultation process the Welsh Government has published a comprehensive questionnaire seeking responses from the general puuublic.
To download the questionnaire click HERE.
Completed response forms to be emailed to: This email address is being protected from spambots. You need JavaScript enabled to view it.
Or by post to: Welsh Government, Cathay Park, Cardiff CF10 3NQ
REPORT ON PROPOSED AMENDMENTS TO THE POLICE PENSION REGULATIONS 2015
On 12 February 2019, the SAB Chair wrote to the Home Office, confirming a unified agreement from the board that a one year extension of the employee contribution rate should be made.
The Home Office has confirmed that under this interim proposal the cost of accruing pension scheme benefits will remain the same for members of the 2015 scheme for the year 1 April 2019 – 31 March 2020. If it is agreed that changes to member contribution rates (or other changes) are required as a result of the overall valuation process, HMT has confirmed that any changes will be backdated until 1 April 2019, where it is appropriate to do so.
You can view the full report here:
Report on proposed amendment to the Police Pensions Regulations 2015
BEREAVEMENT LETTERS
The following has been received from Phil Addicott (Secretary):
During the time that Mr Terence Grange was Chief Constable, a scheme was introduced whereby for the monthly deduction of 20p (the price of a second-class stamp at the time), letters would be sent from FHQ notifying subscribers when a former colleague had died.
This worked well for some time and was expertly managed by Ms Bet Jones, who was employed at Force HQ. However, following Bet's tragic death in 2017, very few letters have been sent out and the system has now ceased completely.
Following conversations with FHQ, it was my understanding that the process was under review.
I have contacted FHQ again today (Monday 25/02) and hope to have a resolution soon whereby the service will resume; most likely the letters will only contain the information sent in my E mails.
Therefore, if you are receiving this e mail you also receive e mail notifications regarding bereavements which are also posted on the website in the Obituaries section..
If you wish to cancel your deduction of 20p per month from your pension, I suggest you send an E mail to : This email address is being protected from spambots. You need JavaScript enabled to view it.
Quoting your full name and pension number.
NB: Should you decide to contact Payroll please be specific – it's the 20p per month deduction you wish to cancel and NOT your NARPO subscription.
OLDER PEOPLE'S FREEDOM PASS
The following has been received from Phil Hopkins (Wales Region Representative):
As you know, I attend meetings of the Pensioners Forum Wales group in Cardiff. One of the topics which the group have initiated involves sounding out interest throughout Wales on the idea of a Freedom Pass (extending the concessionary bus pass to include free rail travel throughout Wales).
To this end, a questionnaire has been produced which is self-explanatory and I would be grateful if you would take the time to complete the questionnaire and return it to:
Pensioners Forum Wales
Ground Floor
Mariners House
Trident Court
East Moors Road
Cardiff
CF24 5TD
Alternatively, by email: This email address is being protected from spambots. You need JavaScript enabled to view it.
To download the questionnaire click HERE
WELLBEING TOOLKIT
This toolkit, developed by Police Mutual, is designed to support you to find resources and insights that will enable you to function better and change some patterns of behaviour that may be holding you back from enjoying life.
To access this practical guide to improving well-being, please click HERE
NARPO GOLF DAY 2018
The sixth annual NARPO Golf Day was held at Builth Wells Golf Club recently and the below photo shows the 15 members that vied for the prestigious trophy. For a full report on the highly successful event click HERE
From Left to Right: Phil Gower, Phil Hopkins, Graeme Dickson, Robin Wilson, Gareth Wheatman, Phil Small, Mike Benbow, Mark Edwards, Alan Jones, Colin Finch, Paul Jones, Jane Ingram, Gary Evans, Des Parkinson, David Jones.
Staying with golf, Huw Rees and Nick Ingram, members of Carmarthen Golf Club, qualified as county winners to compete in the finals of the Welsh Seniors Greensome Foursomes Championships held at Denbigh Golf Club at the end of September. They came third in the finals, scoring a very creditable 38 points, which in golfing parlance equates to a very good round! Congratulations to both!
SIGN THE PETITION CALLING FOR A ROYAL COMMISSION ON POLICING
The following has been received from Mr Brian Moore of the NARPO Eastbourne Branch:
I am a retired Sussex Detective Chief Superintendent and recently became a committee member of the NARPO Eastbourne Branch. I spoke at the NARPO Conference held in Torquay last week seeking NARPO support regarding challenging the Government over the current plight of Policing in the UK.
The attached petition is critical I believe to helping to achieve the long overdue holding of a Royal Commission into policing. The wording contained within the petition summarises things succinctly. I have also been in communication with the national Police Federation Office as well as the Superintendents Association also seeking their support for this petition.
I am now hoping to gain your support in sending this out to NARPO Branch Secretaries for distribution amongst their members.
To sign the petition, click on:
https://www.change.org/p/maria-caulfield-mp-it-is-nearly-60-years-since-the-last-royal-commission-on-policing-we-need-another-one-now
AGE CYMRU SURVEY
The following has been received from Age Cymru:
Age Cymru recently launched its 'Community Calculator' at the 2018 National Eisteddfod in Cardiff.
The bi-lingual survey will help the charity gain a better understanding of how older people view their locality in several key areas that are vital to creating an age friendly community. For example, the survey gauges opinion on areas such as public transport, neighbourhood safety, and local health and social services.
You may use the electronic links to Survey Monkey below, download the pdf versions or call us for paper copies – whichever is easiest for you.
If you need any further information, please contact: Michael Phillips (Communications Manager) on 029 2043 1555.
Electronic link to the survey: English version or Welsh version
To open the PDF version click on English.pdf or Welsh.pdf
DYFED-POWYS POLICE FEDERATION GROUP INSURANCE SCHEME
Relevant documents relating to the Dyfed-Powys Police Federation Group Insurance Scheme including the Travel Insurance Policy can be found by visiting the federation website: http://www.dppf.org and clicking on the Insurance tab.
MID-WALES CONSTABULARY REUNION 2018
The annual reunion of the Mid-Wales Constabulary Association was held at The Greyhound Hotel, Builth Wells on Friday 11th May with members traveling from far and wide to meet up with former colleagues.
An account of the event, plus photographs taken during the reunion can be found in the Photo Album section.
DYFED – POWYS GROUP INSURANCE SCHEME
An update for the Dyfed Powys Police Federation Group Insurance Scheme can be found in the Members Only section. Please note this only applies to those retired officers already who are already members of the scheme as new applications are not taken from officers who have already retired.
PHIL AWARDED LIFE MEMBERSHIP OF NARPO
Mr Phil Hopkins stood down as Chairman at the 2018 AGM having fulfilled the role for the past 14 years.
Phil receiving his Certificate of Life Membership from Mr Brian Burdus (NARPO President)
During the recent well attended Annual General Meeting held at Carmarthen, the NARPO President, Mr Brian Burdus, made a presentation to Phil Hopkins who was retiring as Chairman of the Dyfed-Powys branch after 14 years in office.
In addition, Phil received a gift from the branch in recognition of his outstanding work as Chairman together with a bouquet for his wife Gill.
Before standing down, Phil acknowledged the huge support he has received over the years from NARPO officers and committee members who work so hard in the background. A special word of thanks was extended to Gill, who for many years accompanied him to meetings within the force area and further afield. In conclusion, he wished his successor best wishes for the future.
The branch wishes to place on record its sincere thanks and gratitude to Phil for his outstanding work during his tenure in office.
NEW CHAIRMAN FOR DYFED-POWYS NARPO
At the Annual General Meeting, Mr Peter Davies was elected as the new chairman of the Dyfed-Powys branch of NARPO.
Peter replaces Phil Hopkins, who had been Chairman since his retirement in 2003 and during his tenure has overseen development within the organisation which now has 1,000 members.
Peter (left) being congratulated by Phil.
The new Chairman on accepting the position mentioned that it was a fantastic honour to be Chairman and thanked his predecessor for his hard work at force and regional level. Peter made special reference to members of the Welfare Committee for their efforts.
At the same meeting Mike Benbow was elected Vice Chair.
POLICE WIDOWS PENSION FOR LIFE
Due to a change in government policy, the petition for police widows / widowers to retain their pension for life was unsuccessful in gaining an early day motion. Please consider signing the petition and sharing. Currently only the spouses of those who are killed or die on duty retain their pension. Any other widow/widower that remarries or co-habits would lose their pension. Remember they already get far less than you. Northern Ireland has changed the law so that the pension is retained.
Here is the link:
https://www.change.org/p/home-secretary-amber-rudd-mp-grant-police-widows-pensions-for-life-don-t-make-them-choose-between-future-happiness-and-pensions
SPECIAL OFFER FOR NARPO MEMBERS
The National Botanical Garden of Wales, Llanarthney (mid-way between Cross Hands and Carmarthen) offer a two for one entry throughout the year, on production of a Dyfed Powys NARPO membership card.
New features for 2018 include large butterflies and chrysalis located in the glasshouse and the Pembrokeshire Falconry Centre has relocated to the gardens with a daily 'Birds of Prey' flying display.
EMPLOYMENT AND SUPPORT ALLOWANCE AND INJURY AWARDS
Important changes have been made to the Police [Injury Benefit] Regulations 2006. The amendment rectifies the situation created via the previous amendment which made ESA deductible from an injury award in any circumstances, even if for a different illness / injury than the illness / injury subject of the injury award.
The NARPO bulletin that provides further details can be found by clicking HERE
NARPO CENTENARY YEAR 2019
The following has been received from Mr Steve Edwards (NARPO Chief Executive):
HRH The Princess Royal has very kindly agreed to be our Patron in our Centenary year of 2019.
The Patronage will be for 2019 only and I would add that NARPO is extremely proud and delighted to have secured Royal Patronage as NARPO celebrate its Centenary.
Planning is well underway for our Centenary events which include a Centenary Dinner at The Tower of London on Thursday 13th June 2019 and Branches have already been informed of ticketing details.
Further information regarding our Centenary events can be found on our website at:
http://www.narpo.org/narpo-centenary-2019/
This page will be updated as and when further details and information become available.
WERE YOU A SERVING OFFICER IN 1972 OR 1990?
The following has been posted on the NARPO HQ website:
Were you a serving officer in 1972 or 1990? If so you will have been given the opportunity to uprate your widow[er] pension.
We (NARPO HQ) have recently been made aware of an issue in relation to the inadequate retention of important pension records around the election made by Officers in 1972, when an option was given to uprate their widows pension entitlement from a third to a half.
The issue initially arose where a NARPO member died and told his wife before he died to make sure she received the half–rate pension as he had decided to uprate. The Pension Authority could find no records relating to the officer's pension in 1972 and as a result made the decision that they would only pay the widows pension at the rate of a third. The officer in question had transferred from another Force and it would appear that his pension record was not transferred over with him. The widow was adamant, but nevertheless the Pension Authority refused to uprate the pension despite their being no record whatsoever covering his previous service.
Owing to the widows' persistence and with assistance from our local NARPO Branch, the widow managed to find her late husband's records in a separate location. That file contained a form signed by her husband in 1973 showing that he had elected to increase the widow pension entitlement through reduction in his own pension.
In correspondence with the Force concerned they have confirmed that in the absence of any records being found from 1972 they would automatically pay the widows pension at the rate of a third.
This record keeping issue could also affect those female officers serving in 1990, when an opportunity was given for them to 'buy back' previous service so that it attracted a half rate widower's pension. This should be recorded on their pension records. Make sure your loved one receives the pension to which they are entitled.
YOU ARE ADVISED TO CONTACT YOUR PENSION ADMINISTRATOR TO MAKE SURE THEY STILL HAVE A RECORD OF YOUR ELECTION www.narpo.org/find-pension-administrator
AGE UK- TACKLING LONELINESS
More than a million older people say they go for over a month without speaking to a friend, neighbour or family member.
Contrary to what many people think, loneliness is not a normal part of ageing. It not only makes life miserable, but also it can have a serious impact on your physical and mental health too. Unless we act, our rapidly ageing population means we'll see ever greater numbers of lonely older people and, because loneliness undermines resilience, this means more pressure on our already stretched NHS and social care services.
For further information, please visit https://www.ageuk.org.uk/information-advice/health-wellbeing/loneliness/
CLAIM A POWER OF ATTORNEY REFUND
You can get part of your application fee back if you applied to register a power attorney from 1 April 2013 to 31 March 2017. This applies to lasting powers of attorney (LPA) and enduring powers of attorney (EPA). You can only claim a refund if you made the power of attorney in England or Wales.
Visit-https://www.gov.uk/power-of-attorney-refund
WIDOWS PENSION ENTITLEMENT
The following has been received from NARPO HQ:
There appears to some uncertainty regarding the widows pension entitlement.
For clarity prior to April 1972 widows pension entitlement was a third. The Police Pension Regulations changed in 1972 and Pension Contributions increased to 7% which increased the widows entitlement to a half.
The Regulations allowed those in service prior to 1st April 1972 to enhance their pre-April 1972 widows entitlement to a half at a cost. At that time officers were given a time limited opportunity to upgrade pre-1972 service for the purpose of their widows pensions. To achieve this upgrade of earlier years, three options were offered; the payment of a lump sum, additional contributions from pay until the end of service or payment from the future police pension. Not all officers took the option to 'buy' back service.
Anyone who joined after April 1972 will automatically leave a half rate widows pension. Anyone with service prior to April 1972 and continuing to serve, will either leave a half [if they chose to uprate] or a mixture of a third for service prior to April 1972 and a half for the period after 1972. The election was effectively to 'buy back' previous service pre-April 1972, to attract a half rate widows pension.
BE AWARE!
Reports received from Action Fraud of DPP that residents are being targeted by fraudsters claiming to be from BT saying that there is a problem with their internet connection. BT will never ask for remote access to your computer or access your online banking.
MARRIAGE TAX ALLOWANCE:
Did you know you may be entitled to a tax break called the marriage tax allowance? The marriage tax allowance is a little known way for couples to transfer a proportion of their personal allowance (the amount you can earn tax-free each tax year) between them.
HOW IT WORKS
Marriage Allowance lets you transfer £1,150 of your Personal Allowance to your husband, wife or civil partner - if they earn more than you.
This reduces their tax by up to £230 in the tax year (6 April to 5 April the next year).
To benefit as a couple, you (as the lower earner) must have an income of £11,500 or less. You can calculate how much tax you'll pay as a couple.
WHO CAN APPLY?
You can get Marriage Allowance if all the following apply:
You're married or in a civil partnership

You don't earn anything or your income is £11,500 or less

Your partner's income is between £11,501 and £45,000 (or £43,000 if you're in Scotland)
For more information and to apply online click on: https://www.gov.uk/marriage-allowance
You can backdate your claim to include any tax year since 5 April 2015 that you were eligible for Marriage Allowance.
N.B. You don't need to reapply if you got the marriage tax allowance last year.
NATIONAL POLICE MEMORIAL DAY 2017
The annual National Police Memorial Day Service is held in each of the four countries which make up the United Kingdom, in alternate years. The 2017 event was held at St David's Hall in Cardiff on Sunday 24th September. NARPO Chairman, Phil Hopkins and his wife Gill were privileged to represent the Dyfed-Powys Branch of NARPO and Phil has compiled the following article containing recollections of what was an emotional afternoon.
A proud Phil with his wife Gill at St. David's Hall
The afternoon commenced with the band of the South Wales Police and Corps of Drums marching through the city centre and into St David's Hall through a guard of honour formed by representatives of most of (if not all) the police forces in the country. We also saw a member of the Royal Canadian Mounted Police as part of the guard. The rain which had threatened had held off until this point then started, so we went into St David's Hall before the fly past by the National Police Air Service.
Before the service started, we were treated to a programme of music by the band and also members of the National Police Orchestra, conducted by John Morgan, a retired Dyfed Powys officer.
South Wales Police Band on parade led by standard bearers carrying the Union and Welsh flags
The Lord Mayor of Cardiff opened the service and the Book of Remembrance (provided by The Police Roll of Honour Trust) was carried by a serving officer from Police Scotland and dedicated by the Chair of Police Chaplaincy UK. All serving officers in the congregation were then asked to stand and reaffirm their oath of allegiance by Chief Constable Sara Thornton, the Chair of the national Police Chief's Council. Every rank was represented, from Constable through to the Metropolitan Police Commissioner. At this point I felt extreme pride to be among such personnel and to have had the privilege of serving my force for almost thirty four years.
The scene inside St. Davids Hall during the memorial service
The service continued and there were other connections to the Dyfed-Powys area. Llanelli Male Voice Choir performed musical items and the address was given by the Dyfed-Powys Police Chaplain, the Reverend Tom Evans. Parts of the proceedings were very emotional – four people came up onto the stage, representing the police forces of England, Northern Ireland, Scotland and Wales and lit a candle in memory of officers from each of the four countries who had passed away on duty. The Welsh representative was a serving police officer from Gwent, PC Lowri Davies, whose father had been knocked of his bicycle by a stolen car whilst cycling home after his tour of duty in 1990.
The six officers who had died on duty since last year's memorial service were then remembered, including Keith Palmer, murdered outside the House of Commons earlier this year. Another officer, PC Gareth Browning, from the Thames Valley Police, died less than two weeks later, from injuries received when he was hit by a stolen car whilst deploying a stinger device in an effort to stop the vehicle, the incident occurring in November 2013.
At the end of this part of the service the Last Post was sounded by John Morgan on the trumpet. Reminiscent of The Royal Albert Hall at the Service for Remembrance Day, petals fell from the ceiling representing all those who have died, before the Reveille was sounded.
The service continued with readings and prayers, from Steve White, the Chair of the Police Federation, Mr Peter Vaughan the Chief Constable of South Wales, the Roman Catholic Archbishop of Wales and the Anglican Archbishop of Wales.
The service ended with the singing of the two National Anthems – both sung with fervour.
I mentioned the emotions which welled through me at different points of the service. There was pride when all my ex colleagues reaffirmed their oath of allegiance, relief for all officers who return home safely at the end of a shift, deep sorrow for the loved ones of those who have made the ultimate sacrifice, especially those who were present at St David's Hall and further pride that the whole event, planned and carried out with precision planning took place in my home country.
DPP NARPO GOLF DAY 2017
Builth Wells Golf Club was the venue on Tuesday 26th September for the fifth DPP NARPO Golf Day – held two weeks later than the previous four competitions. During the days leading up to the eagerly awaited contest, a watchful eye was kept on the weather forecast with all of us hoping that the weather we have been blessed with in previous years (last year's thunderstorm apart), would prevail.
The competitors (L to R): David Jones (Sponsor), Derek Bloomfield, Phil Hopkins, Steve Cole, Alan Jones, Mike Benbow, Huw Rees, Phil Small and Gary Evans.
We needn't have worried – the day dawned fair and fair it stayed all day – perfect weather for golf. A gentle breeze, somewhat cloudy with numerous sunny spells and mild, meaning shirt sleeves and shorts (for some) was the dress code. What more could one ask for?
A few unavoidable late withdrawals meant a slight tweaking of the draw, but after coffee, a bacon bap (to be pedantic, an egg bap was produced for the vegetarian among us) and swapping yarns, it was time to tee off.
There was one newcomer to the event, Steve Cole who travelled all the way from 'Sunny Pembrokeshire' let it slip that he had played the picturesque course only six weeks previously. He maintained that he had merely travelled up from Tenby to caddy for his wife Pam, who had qualified to play in a competition at Builth and he took the opportunity to play a practice round. The rest of us agreed that the real reason was for him to have a sneak preview of the course in an effort to improve his chances of victory!
The rounds passed relatively uneventfully, Phil Small was delighted that he was drawn in a different group to me, thus minimising the chance of me hitting him with a golf ball as happened last year.
Fore! - Organiser Phil Hopkins about to tee off.
And now for what I'm sure you've all been waiting for – the results! As mentioned, this was the fifth event, and there are now five different names inscribed on the prestigious winner's trophy. Mike Benbow brought the highly polished cup which he won last year, hoping to be the first person to retain the splendid trophy, but sadly (for him!) it was not to be. Gary Evans romped home to the winner's enclosure by a clear two points. It was tighter competition for second place, with the runner up's prize having to be decided on a count back - I am delighted to report that the runner up was a certain Phil Hopkins.
However, Phil Small, the person to miss out, more than made up for his extreme disappointment, by taking home the prizes of lowest gross score, nearest the pin and longest drive. Steve Cole had hit a longer drive, but was persuaded by the other members of his group that the rough where his ball had ended up did not form part of the fairway – a necessary factor to conform to the rules!
Left: A delighted (but slightly fuzzy) Gary Evans - winner of the main competition
Right: Gary Evans flanked by the other main prizewinners - Huw Rees and Phil Small.
The day concluded with the eagerly awaited prize giving and an excellent meal, during which the stories which had commenced over morning coffee were continued. Everyone agreed that next year's Golf Day should again be held at the same venue, on or around the same date. As soon as this is confirmed, an e mail will be circulated and an item put on the website so that the date can be marked in next year's diary.
Huge thanks go to our sponsor, David Jones from Hay on Wye, for his continued support of the event. Thanks also to the management of Builth Wells Golf Club for allowing us to use their facilities.
Phil Hopkins
LATER LIFE AMBITIONS
Please write to your MP to sign the Early Day Motion (EDM) on Later Life Ambitions. This EDM welcomes Later Life Ambitions, a campaign organisation that represents over a quarter of a million pensioners through three partner organisations; the National Federation of Occupational Pensioners, the Civil Service Pensioners' Alliance, and the National Association of Retired Police Officers. A template letter can be found HERE.
Later Life Ambitions brings together the collective voices of over a quarter of a million pensioners through the National Association of Retired Police Officers, The National Federation of Occupational Pensioners and the Civil Service Pensioners' Alliance. Our members have ambitious aspirations for the next generation of pensioners.
From fair pensions to safe and sustainable care services, and from accessible housing to regular bus services to promote independence. We require bold and forward-looking action from our political leaders.
With your support, we want to change the terms of the debate – to focus on the ambitions of pensioners rather than the perceived 'costs' to the rest of society. So we urge you to join us in calling for an aspirational and ambitious future for those in later life.
CARDIGANSHIRE CONSTABULARY – CAN YOU HELP?
The Cardiganshire Constabulary was formed in 1843 and ceased to exist in 1958 when the Carmarthenshire & Cardiganshire Constabulary was formed.
Following research, NARPO member Gwyndaf Prosser has ascertained that the following who served in the Cardiganshire Constabulary are still alive:
PC 261 Eric Hughes - resigned prior to retirement

PC 205 Ken Owens - also resigned prior to retirement

PC 265 John Evans - transferred to the MOD Police at Aberporth

PC 264 Dennis Davies – no further details

PC ??? Eiryl Evans - living in Cardigan was stationed at Brynhoffnant.

PC 202 A Williams - living at Aberystwyth

DC 263 Wyn Morris - residing in North Wales

PC 236 David Jones (Dai Corris) - living in Aberystwyth

PC 259 John Charles Davies - retired as Chief Inspector

PC 222 Watkin Lowe - resides in Cardiff and retired as Chief Inspector

PC 260 Harold Davies - resides in Cardigan.

PC257 Emrys Evans - brother of John Owen Evans (ACC)
Gwyndaf now wonders whether there are any other former members of the Cardiganshire Constabulary to be added - if anyone is able to assist please contact Gwyndaf (email This email address is being protected from spambots. You need JavaScript enabled to view it.
Note:Gwyndaf is grateful to Watkin Lowe who provided most of the information.
PENSION OMBUDSMAN DETERMINATION ON TAX LIABILITIES ON RE-EMPLOYMENT
An important decision if any NARPO members are facing tax liabilities as a result of re-employment by the Police:
The Pension Ombudsman in a South Wales case has determined that the Police and Crime Commissioner had a duty of care, as an employer, to have informed the Applicant of the tax implications of re - employment on his retirement benefits. Its failure to do so has led to the Applicant incurring tax charges on his retirement benefits.
As a responsible employer the Commissioner had a duty of care to inform the Applicant of the tax implications of re-employment on his retirement benefits. I find that as a consequence of their failure to do so that they should reasonably meet the tax PO-7096 liabilities incurred by the applicant in this regard. So, I agree with the stance taken by the Commissioner that it proposes to pay the tax liability for the applicant in relation to this issue on confirmation of the amount from HMRC.
Full case link: https://www.pensions-ombudsman.org.uk/determinations/2015/po-7096/police-pension-scheme/
CARE AND NURSING HOME INVESTIGATION
Six months ago, the Competition and Markets Authority (CMA) launched an investigation into the issues affecting the 430,000 older people in care and nursing homes in the UK. The CMA has been examining whether the care home industry is working well and treating residents and their families fairly. The CMA is now halfway through its process and has published an update report with its interim findings. The CMA has also opened a consumer protection case addressing concerns that some care homes may be breaking consumer law.
NFOP/CSPA/NARPO has been working through Later Life Ambitions to support the CMA in its inquiry to ensure that care homes are upfront and transparent about the costs that will be charged to people at all stages of their care. We have met with the CMA and will be submitting our views to their inquiry. We would like to hear whether any of our members have had a negative experience with the care home market. In particular, we would like to know whether you or a family member has experience
Large upfront payments charged for care home residents

Fees for extended periods after the death of a resident

Uncertainty about the care options available

Complexity of the complaints system
If you would like to help us with our submission to the CMA, please email your thoughts and experiences to Fenella at This email address is being protected from spambots. You need JavaScript enabled to view it..
All information will be treated in confidence, and your details will be anonymised.
TACS REST - HOLIDAY HOME AT BORTH
The following has been received from Phil Hopkins (NARPO Chairman):
We have recently become aware of a charity called Tacs Rest, listed as 'Tac's Rest Charity – Supporting Police and associated families / friends'.It has been formed by serving and retired officers and supports colleagues who have and are experiencing tough times. It is not a Dyfed Powys charity, but offers support to officers/retired officers nationally.
However, the charity maintains a fully equipped static caravan sleeping six at Brynrodyn holiday park, near Borth and offers free holidays for those in need of a break with available dates for this year (at the time of writing).
If you know of a retired colleague who has had a tough time and would benefit from a break at this location, the force contact is PC 988 Neil Davies on 07539212521, at This email address is being protected from spambots. You need JavaScript enabled to view it. or visit the website www.tacsrest.co.uk.
As stated, this facility does not exist just for Dyfed Powys officers and retired officers, so there is no guarantee of availability.
Note: The holiday home is dedicated to Tony 'Tac' Spry. Tony was an original member of Bobby on a Bike cycling Canada to Mexico in 2002 and again in 2005. Together with Neil Smith MBE and Jeff Cribb, Tony helped raise over £32,000 from those first two rides. Despite retiring his bike in 2005, Tony remained a committed member of Bobby on a Bike.
Sadly Tony lost his battle with cancer in October 2014; the holiday home is a tribute to his memory, hence known as 'Tac's Rest'.
DPP GROUP INSURANCE SCHEME
Notification has been received from Dyfed-Powys Police Federation, that as of 1st April 2017 there is a new provider for the Group Insurance Scheme as the Police Mutual no longer provide this service. The new provider is Philip Williams & Co who have a long association with other Police Federations.
As a result, there are a number of changes to certain aspect of cover, including new telephone contact numbers, including the breakdown cover that appears to have changed the service provider from the RAC. It is hoped that the Federation will arrange for official notification by letter.
The new GIS Policy booklet and contact number card can be found in the Member's Only section of the website. Should you require further information please contact the DPP Federation office on 01267 2220731 or This email address is being protected from spambots. You need JavaScript enabled to view it.
THE DMW MOTORCYCLE IN YSTRADGYNLAIS
Mr Tony Davies (Rtd. PC280) recalls riding a DMW during his time at Ystradgynlais - posted in the Further Articles section.
WIDOWS PENSION FOR LIFE – PLEASE WRITE TO YOUR MP
We urge you to write to your MP to ask them to support Early Day Motion (EDM) 1063 laid by Mr Tim Farron MP which calls for parity for police widows / widowers within the United Kingdom, should they choose to remarry or co-habitat following the death of their husband / wife. Please write to your MP as soon as possible using the template: LETTER TO MP
You can view the EDM at: Early Day Motion 1063 and you can find your MP at: Find your MP. Further information is contained in the leaflet at: Pension for life
FORCED A19 RETIREMENTS 'LAWFUL' - RULES COURT OF APPEAL
Officers have lost an appeal against the decision to force them to retire under controversial cost-cutting plans. More than 1,300 officers with 30 years' service were made to retire when forces began applying Regulation A19 in 2010.
A 2014 Employment Tribunal found that its use by five forces amounted to indirect discrimination, but this judgment was overturned by the Employment Appeal Tribunal (EAT). The Police Superintendents' Association of England and Wales (PSAEW, along with a number of officers and former officers, lodged an appeal against the EAT's verdict in 2015.
On Wednesday 1st February the Court of Appeal dismissed this case and ruled that the use of Regulation A19 was lawful. (The full written judgment will be available in due course).
BED & BREAKFAST AT POLICE TREATMENT CENTRES
The following has been received from Wendy Bartlett, (Marketing Officer), Police Treatment Centres:
We have been offering weekend B&B rooms at both our centres (Harrogate, North Yorkshire and Auchterarder, Perthshire) for a few years now and thanks to the success of this venture and the support of NARPO members country-wide we have been able this year to increase the number of rooms we are offering.
Bookings are going very well across the year with sales particularly strong as usual in Harrogate. There is now very limited availability in April and for certain dates in May. Full details of all dates and availability for Harrogate specifically can be checked on our new online calendar at www.thepolicetreatmentcentres.org/hospitality-offers/b-and-b/StAndrews-HarrogateBB where you will also find our online booking form which can be used for either centre.
FREE CARE LINE
In partnership with Police Mutual, NARPO are pleased to announce the launch of the Police Mutual Care Line providing support for the police family, serving and retired, in times of need.
The service will be provided by Red Arc, a nurse led advice service, who are at the end of the telephone to help with a range of concerns, including coping with bereavement, serious physical or mental health problems, disabilities, trauma, post-hospital care or dealing with long term elderly matters.
All nurses are specially trained advisers with a great deal of knowledge who treat all callers with compassion, sensitivity and in confidence. Please click on CARE LINE for more information.
HEART MATTERS - BRITISH HEART FOUNDATION
Heart Matters is designed to help you keep your heart healthy, especially if you have a heart condition, care for someone who does or might be at risk of developing heart problems.
The free, award-winning magazine offers information, inspiration and support with access to the latest research and updates on treatments and condition. You'll also receive fabulous heart-healthy recipe cards in every issue, as well being able to browse hundreds of recipes as via an online recipe finder and explore nutrition features and information.
You can choose to have the magazine delivered to your door four times a year, or an online magazine can be accessed any time and features exclusive content such as quizzes, videos and animations. There are also popular fortnightly emails containing magazine highlights as well as a helpline if you have a heart health related question
So why not join this FREE support programme from the BHF today at: http://host.burnmarketing.com/bhf/emails_2016-2017/bhf_NARPO_acquisition_email_join_a.html
WHAT TO DO ABOUT A POLICE PENSION WHEN SOMEONE DIES
Pensions don't automatically 'sort themselves out' when someone dies. DPP NARPO has compiled guidance notes about what to do upon the death of a person in receipt of a pension from Dyfed-Powys Police. The guidance notes can be found in the Members Section.
TRIPLE LOCK FACT SHEET
During the 2016 Autumn Statement, Chancellor Philip Hammond announced there would be a review of indexation arrangements for the state pension to take effect after the 2020 election.
Since then, there have been a number of politicians, media commentators and think tanks calling for the triple lock to be scrapped.
A fact sheet containing some useful facts /statistics supporting the retention of the triple lock can be found by clicking on FACT SHEET
THE DMW DEEMSTER MOTOR BIKE (CONTINUED)
Following on from a recent article by Peter Griffin which mentioned riding the DMW in Mid-Wales, Berwyn Williams has supplied some interesting information and photographs regarding the DMW. In addition, Phill Hopkins recounts his time as a probationer at Llandrindod Wells whe he came a cropper while riding a Deemster. To read both articles please go to the Further Articles section.
NARPO WEBSITE GOES FROM STRENGTH TO STRENGTH!
The DPP NARPO website continues to grow in popularity with the Photo Album being the most visited section.The below table provides statistics based on the years 2014-2016.
| | | |
| --- | --- | --- |
| Year | Visitors | Number of Visits |
| 2016 | 24,152 | 49,141 |
| 2015 | 22,178 | 45,546 |
| 2014 | 10,983 | 21,051 |
MID WALES CONSTABULARY IN THE 60's
Mr Peter Griffin joined the Mid-Wales Constabulary and served at Welshpool, Newtown and Llandrindod Wells prior to transferring to West Mercia in 1970. Peter has compiled some recollections of his time in Mid Wales and the article can be found in the Further Articles section.
PHOTO ALBUM INDEX 2016
NB: Photographs marked * have been transferred from the News Section
DPP NARPO Member appointed Mayoress (2016)*

NARPO Golf Day (2016)*

NARPO Members honoured for Ebola Aid work (2016)*

Clive awarded Life Membership of NARPO (2016)*

Welshpool Coffee Morning (2015)*

Second award for Tom (TO) Davies (2015)*

NARPO Golf Day (2015)*

Investigation into suspicious deaths at Llangolman (1976)

Ho ho ho at Drugs Squad Christmas party! (1985)
Llandindod Wells Police Wives Christmas Dinner (1983)

Getting ready for duty at Tenby (1976)

Football at Newtown (early 70's)

Peace demonstration at Brawdy (1980)

Springbok visit to Haverfordwest (early 80's)

HMI at Newtown (1966)

Duty at Presteigne Assizes (1953)

Management Development Course (1994)

C Division PSU - Miners' Strike 1984/85

Police Charity Auction at Welshpool (1987)

Newtown Cricket Xl (early 80's)

Tutor Constables' Course at Friars Park (Late 70's / early 80's)

National Eistedfodd (1974)

Royal Visit to Coombe Cheshire Home (Year unknown)

Retirement of WPS Jean Evans (Late 60's)

Pig Roast at Carmarthen (Year unknown)

Three of a Kind – A trio of former DPP JBB Chairmen

Queen's Commendation for Bravery awarded To Alwyn

Firearms Training at Dering Lines (1975)

'A' Division Rugby XV (mid 80's)

Haverfordwest Marine Section Revisited (1978)

Cheque Presentation to Dyfed Victim Support (1994)

D Division Golf Tour 2016

On duty at Llanidloes Carnival in the 50's and 70's

Joining Instructions from 1966

Why no Rock in Milford Haven? (1992)

First Royal Welsh Show at Llanelwedd (1963)

The loss HMS Ardent (1982)

Patrol Cars at Llandrindod Wells in the 80's

D Division farewell to Pat (1982)

Another farewell to Pat

Happy Days at Bridgend DPTC (1962)

Gareth ready for action at Bridgend

What's going on 'ere then?

Standard Driving Course (2 photos)

Ford Cortina on patrol in Welshpool (1979/80)

Newtown Police Wives Dinner (1966)

Llanidloes Police Station (1954)

Police Communications in the past (1970)

Dulais comes to the rescue (1988/89)

Mid - Wales Constabulary First Aid Team (1968)

Advanced Driving Courses at Bridgend (2)

The Pembrokeshire Coastal Path Murders (1989)

KBX158G Rides Again!

Newtown Police Cricket (1994)

Regional Sergeants Course at Cwmbran (1978)

DPP lose their cool - and the game (1983)

Liaison visit to RAF Brawdy (1984)

Coded for Keeps at Ammanford

C Division Rugby XV v RAF Brawdy (1983)

Superstars Celebrate an Emphatic Victory (1978)

Fund –raising at Llandod for a Special Cause (1987)

Cardiganshire Constabulary (1840's)

On patrol in Pontyberem Square (1960's)

Farewell to DPP Air Support Unit

Haverfordwest Police 'Marine Section' (1978)

'A' Division rugby in the 80's (three photos).

Montgomeryshire Constabulary (1943?)

D Division Golf Society (1991)

PAA Clay Pigeon Shooting Competition (date unknown)

Tom's a High Flyer at St. Athan (1974)

Farewell Dinner for Mr JR Jones CVO (1975)
PHISHING EMAIL ALERT
Message sent by: Action Fraud (Action Fraud, Administrator, National)
There is a phishing email currently in circulation that claims to be from the City of London Police. The departments that it claims to represent include the 'Fraud Intelligence Unit' and the 'National Fraud Intelligence Bureau'. The email is titled 'compensation fund' and has a letter attachment that claims to be offering financial compensation to victims of fraud. The letter uses the City of London Police logo.
The letter states that in order for compensation to be arranged, the receiver of the email should reply disclosing personal information. It states that HSBC and the South African Reserve Bank have been chosen to handle the compensation claims. All of these claims are false. The email and letter are fraudulent and should not be replied to.
Protect Yourself:
• Opening attachments or clicking links contained within emails from unknown sources could result in your device being infected with malware or a virus.
• The City of London Police and the National Fraud Intelligence Bureau will never email you asking for you to disclose personal information.
• If you believe you have become a victim of this fraudulent email get your device checked by a professional and make a report to Action Fraud, the UK's national fraud and cyber crime reporting centre: http://www.actionfraud.police.uk
HM REVENUE & CUSTOMS PHONE SCAM
Dyfed-Powys Police has issued a warning to residents following numerous reports of a phone scam in Ceredigion and Powys over the last few days. Officers have received reports of someone purporting to be from the Her Majesty Revenue and Customs (HMRC) asking for money.
DC Gareth Jordan said: "It would appear that Ceredigion and Powys have been targeted with a phone scam and I am very keen to get the message out to the whole of our police force area that this is a scam as no doubt this will continue to spread throughout the area.
"It is probably a non-UK company carrying out these calls in an effort to phish details from the victim, and eventually get them to pay money stating that they owe taxes.
"The HMRC would never target people in this way and would certainly never ask for money or bank details over the phone.
"Please be vigilant, do not part with any money or personal information. Remember - It is OK not to speak with cold callers - just put the phone down. If you are concerned please contact police on 101."
Fraudsters are contacting victims in three ways:
· Voicemails: Fraudsters are leaving victims automated voicemails saying that they owe HMRC unpaid taxes. When victims call back on the number provided, they are told that there is a warrant out in their name and if they don't pay, the police will arrest them.
· Spoofed calls: Fraudsters are cold calling victims using a spoofed 0300 200 3300 number and convincing them that they owe unpaid tax to HMRC.
· Text messages: Fraudsters are sending text messages that require victims to urgently call back on the number provided. When victims call back, they are told that there is a case being built against them for an outstanding debt and they must pay immediately.
Top tips on how to avoid scams:
· HMRC would never use texts to tell you about a tax rebate or penalty or ever ask for payment in this way.
· Telephone numbers and text messages can easily be spoofed. You should never trust the number you see on your telephones display.
· If you receive a suspicious cold call, end it immediately.
· Do not enter into conversation with them, provide them with any personal details or send them any money
For further advice and information on how to avoid being scammed visit www.actionfraud.police.uk
INFORMATION REGARDING DPP NARPO EMAIL CIRCULATIONS
The following has been received from Mr Phil Addicott (Secretary):
There have been a few instances recently of NARPO members not receiving my circulated email messages.
It is difficult to circulate messages using the temperamental system that DPP NARPO, together with most NARPO branches have adopted, i.e. using Gmail and other free E Mail accounts. I and others have communicated our concerns to NARPO HQ at Wakefield and hopefully the situation will be rectified centrally in the near future.
In the meantime I would ask that if members who have an E mail address and haven't received recent circulations or have heard concerns from a member who hasn't received recent circulations that they inform me by sending an email to: This email address is being protected from spambots. You need JavaScript enabled to view it..
Please note that most of the information by email is also posted on the DPP NARPO website: http://dyfed-powys-narpo.org.uk/
BEWARE NEW HOTEL SCAM!!
The below is an extract from the NARPO Cardiff Bulletin:
You arrive at your hotel and check in at the front desk. Typically when checking in, you give the front desk your credit card (for any charges to your room) and they don't retain the card. You go to your room and settle in. All is good. The hotel receives a call and the caller asks for (as an example) room 620 - which happens to be your room.
The phone rings in your room. You answer and the person on the other end says the following:
'This is the front desk. When checking in, we came across a problem with your charge card information.
Please re-read me your credit card numbers and verify the last 3 digits numbers at the reverse side of your charge card.'
Not thinking anything wrong, since the call seems to come from the front desk you oblige. But actually, it is a scam by someone calling from outside the hotel. They have asked for a random room number, then ask you for your credit card and address information.
They sound so professional, that you think you are talking to the front desk.
If you ever encounter this scenario on your travels, tell the caller that you will be down to the front desk to clear up any problems.
Then, go to the front desk or call directly and ask if there was a problem. If there was none, inform the manager of the hotel that someone tried to scam you of your credit card information, acting like a front desk employee.
This was sent by someone who has been duped ........ and is still cleaning up the mess.
SCAMMERS ARE AT IT AGAIN!
Once again the scammers are trying to make members part with confidential information. The scam involves an e-mail purporting to come from HM Revenue and Customs (HMRC) - the following has been received from a member of Cardiff NARPO:
I recently received an e-mail from HM Revenue and Customs regarding a pending Tax Refund, I have checked with HM Revenue and Customs today by telephone and they confirm this is a scam.
Do not start the claim as an unknown source is trying to access personal details.
Remember if you think it's a scam then it probably is.
EMPLOYMENT AND SUPPORT ALLOWANCE (ESA) - UPDATE
The below update has been received via e-mail from the CEO at NARPO Wakefield and is published in its entirety here in order that those retired officers that may be affected by the illegal deductions are fully aware:
​We have today received an email from the Home Office stating that whilst they are going to alter the Police [Injury Benefit] Regulations 2006 to make ESA a relevant deductible benefit, they have confirmed that any such change will not be retrospective.
As such all those Forces who have refused to refund any monies already unlawfully deducted from injury pensions should now be requested to repay such money unlawfully deducted without delay.​
The email has been sent to all Forces so they should now be aware of this. See email below:
​From: Police Pension Team
Sent: 06 April 2016 14:40
Subject: RE: Employment and Support Allowance - Update
Dear colleagues,
As you may be aware there has been an inconsistent approach being adopted by forces regarding the deduction of Employment and Support Allowance (ESA).
We have confirmed in the past that we will be amending the Police (Injury Benefit) Regulations 2006 to make it express on the face of legislation that ESA payments are to be deducted. Until the Regulations are amended, the advice remains that forces should comply with the current Regulations.
Please note that these changes will not have retrospective effect and will come into force on the date of implementation.
The Home Office will be providing further updates, including the intended implementation date, in due course.
Kind Regards,
Police Pension Team
Police Workforce and Capability Unit I Home Office I 6th Floor, Fry Building, 2 Marsham Street, London, SW1P 4DF I Email: This email address is being protected from spambots. You need JavaScript enabled to view it.
DYFED POWYS POLICE FEDERATION GROUP INSURANCE SCHEME.
The following has been received from Mr Phil Addicott (NARPO Secretary):
Due to renegotiation, on the 1st April 2016 the scheme has had additional benefits added. The main one of interest to those already on the Retired Officers scheme is that there is now extended cover for those over 65 and up to your 70th birthday. (Previously the scheme finished at the age of 65).
For a reduced monthly fee of £9.84 it will include £5,000 of life cover and continue with the Travel Insurance, RAC and Family Legal. It is also available to a spouse who is already on the scheme for a fee of £2.50. (Full details can be found on the below PDF)
N.B. THIS ONLY APPLIES TO THOSE WHO ARE ALREADY A MEMBER OF THE SCHEME.
Those interested in the extension need to complete a new form (see below PDF) to be submitted via the Federation office to Force finance. This cannot be done early but just before you are 65.
I believe that a letter outlining changes will be sent to scheme members. The DPP Federation website will be updated in due course; they have some issues at the moment due to the loss of the web master. It does mention a health declaration form which I do not have. Once obtained. It will also be posted on our website.
If you are still serving or a member of Police staff, I encourage you to join.
Any queries please contact Eleri at the Federation office. 01267 200731. This email address is being protected from spambots. You need JavaScript enabled to view it.
To access the Retiring Officer's application form click on Application Form
To access the Summary of Cover click on Summary of Cover
EXCLUSIVE TOURS FOR NARPO MEMBERS
NARPO have teamed up with SLT Travel who will offer tours exclusively for NARPO members, they plan to arrange tours which only NARPO members from all over the country can book.
So even if you travel alone or are a small group, you will know that the other travellers on your tour will be NARPO members from around the country.
For more information go to: http://www.narpo.org/index.php/member-services/leisure-time.html
2016 MID WALES CONSTABULARY ASSOCIATION REUNION LUNCH
On Friday 13th May, thirty members plus two guests journeyed through the stunning mid Wales countryside to attend the annual reunion lunch held at The Greyhound Hotel, Builth Wells.
During an excellent meal, there was plenty of laughter and convivial chat with members reliving their service in a constabulary that was formed in 1948 and ceased to exist just 20 years later upon amalgamation to form Dyfed-Powys Constabulary on 1st April 1968.
Following lunch, Mr Brian Stubbs (President) reminded attendees that the association was formed in 1981 to rekindle the camaraderie enjoyed whilst serving in a small force, by holding an annual reunion it provides an ideal opportunity for former colleagues to meet at a social gathering. He expressed his gratitude to Barry Hicks (Secretary / Treasurer) for his ongoing hard work during the year and for organising the event. He also thanked Clive Cowey and Hugh Colley for their work on behalf of NARPO members.
Prior to proposing the loyal toast, Brian regaled his audience with amusing anecdotes relating to his experience as a young traffic officer in Newtown during the early 1960's. Mr Henry Jones (Chairman) responded by proposing a toast to absent friends and to the continued success of the Mid-Wales Constabulary Association.
Photographs taken during the day will appear in the Photo Album.
OPERATION JULIE FORTY YEARS ON
Forty years ago this month (April 1976) police descended on Ceredigion and Powys, as part of what remains one of the worlds biggest ever counter-drug operations. An article about the investigation, together with photographs, has been posted on the BBC Wales website.
To read the article, go to: http://www.bbc.co.uk/news/uk-wales-35963741
WARNING – BE AWARE OF COLD CALLS CLAIMING TO BE FROM SCOTLAND YARD Dyfed-Powys Police has received numerous calls today (Saturday 2nd April) from concerned residents, predominantly in the Pembrokeshire area, relating to cold calls they've received claiming to be from Scotland Yard. The callers elaborate by saying that they are an officer working in the financial fraud investigation department of Scotland Yard, and claim to be for example a 'PC Clifton', among other names. They then ask the person they've called to call 161 to verify these details. Police are advising that if you receive one of these calls, you should terminate the call immediately, and do not call back any number or provide any of your details.
WIDOWS PENSION FOR LIFE INJUSTICE
Following recent changes to the Regulations concerning survivors' pensions and how they are dealt with should the survivor remarry, co-habit or form a civil partnership, it has become clear that there are three different approaches in operation within the United Kingdom.
In Northern Ireland all survivors of members of the RUC pension scheme now retain their pensions for life irrespective of the circumstances of the death of the former officer. As a result all survivors are entitled to have their pensions reinstated effective from 1st July 2014.
On the 18th January this year the 2006 Police [Injury Benefit] Regulations were amended. This change means that survivors' pensions paid in respect of 1987 scheme members will no longer be subject to the forfeiture rule where the police officer dies or dies as a result of an injury received on duty.
In England and Wales this change only applies to widows, widowers or surviving civil partners, who marry, remarry, form a civil partnership or start to cohabit on or after 1st April 2015. This change came into force retrospectively from 1st April 2015.
In Scotland however the change applies to all those wives, husbands, or civil partners of police officers who died on duty who have already had their pension withdrawn because of remarriage, forming a civil partnership or cohabitation and consequently they will have their pension reinstated with effect from 1st October 2015, irrespective of the date of their remarriage, cohabitation or civil partnership.
Steve Edwards Chief Executive of NARPO said: "This is a ridiculous situation, and extremely unfair to those survivors of police officers who deserve to be treated fairly and equally throughout the United Kingdom. This further highlights the vagaries of the system of Government in this country, which allows one section of society to be treated less favourably than others, based solely on where a police officer served. We urge Government to think again on this issue and restore the pensions of those survivors irrespective of where their loved one served or when they married, remarried, cohabited or formed a civil partnership and bring the rest of the UK into line with Northern Ireland."
TELEPHONE SCAM - TRUE EXPERIENCE OF A NARPO MEMBER
I was one of the people whose details were stolen in the cyber attack on Talk Talk last year. Recently, I have received calls from a person purporting to be from TalkTalk's technical department telling me my computer was allegedly connected to suspicious I.P. addresses in India and China.
My computer wasn't on at the time but the person wanted me to log on to the computer and I soon realised this was a scam and disconnected. I contacted TalkTalk who confirmed it was a scam. The next stage would have been to get me to download something to my computer and this would have allowed them to take it over and steal passwords and bank account details etc. I continued to receive calls from the same number and person.
I have reported the matter to TalkTalk again who say they will block the calls at a network level and I have reported it to Action Fraud Police. The scam calls came from a Swansea number 01792 417623 and this is obviously intended to convince people that the calls are coming from a legitimate, local call centre.
Please be aware that if you receive an unsolicited call purporting to be from a telephone company or from Microsoft or a company that deals with internet security this will be a scam and you should never download anything to your computer or give them any information from your screen. You should immediately report it to your telephone company and Action Fraud on 0300 1232040.
DO YOU NEED ADVICE?
In the UK there are thousands of organisations that provide invaluable help and advice on a huge range of matters. Until recently details of help lines were contained in a booklet published by the Telephone Helplines Association. However, as the publication went out of date so frequently, the book is no longer published and the association have moved to an on-line version which you can access through their website: www.helplines.org and click on Find a Helpline.
THE LITTLE BOOK OF BIG SCAMS
Every year the British public loses billions of pounds to fraudsters who bombard us with online, door-to-door and telephone scams. Scam or frauds target people of ALL ages and can be extremely difficult to investigate. Therefore, prevention is a vital tool in combating scammers.
The Metropolitan Police have recently published an excellent booklet entitled The Little Book of Big Scams which provides a guide to many of the scams currently operating in the UK and useful advice on beating the scammers.
To download the booklet click on http://www.met.police.uk/docs/little_book_scam.pdf
ARCHIVED ARTICLES - DPP NARPO WEBSITE
Regular visitors to this website may have noticed that some of the older items have now been removed from the News Section. However, many articles have not been removed completely and can still be found by clicking on: ARCHIVE (1) The PDF (Text Only) document will be updated on a regular basis.
NARPO CENTENARY - CAN YOU HELP?
The following has been received from Angela Buckley who has been commissioned by NARPO to research the organisation's history, in preparation for the centenary in 2019:
'I'm thrilled to be a part of this exciting project and I'm really looking forward to working with everyone to piece together the past 100 years of NARPO activities and events.I would be very grateful if you could circulate the attached request flyer to all the members of your regional groups. I'm hoping that lots of members will get in touch with memories, stories and photos etc'. For further information click on NARPO CENTENARY
LASTING POWER OF ATTORNEY
Preparation for mental incapacity is about planning your well-being and welfare for when you may be vulnerable. Making and registering a legally binding document called a Lasting Power of Attorney allows you the opportunity to prepare in advance of possible incapacity. You choose and appoint who will help you; you say how they will help you; and you say when they will help you. This person is called an Attorney. As an adult it does not matter how young or old, rich or poor you are, life changing events and illness can happen at any time and you may need support temporarily or permanently.
Allied Services Trust provides education, assistance and support helping individuals prepare for possible incapacity, to find out more click on Are you Prepared and AST Leaflet.
POLICE PENSION OVERPAYMENTS
It has come to the notice of NARPO that throughout England and Wales as Forces outsource their Pension Administrators to external or other providers, a large number of anomalies are arising; which have resulted in them identifying that a number of Pensions have been paid incorrectly, for a variety of reasons.
This has led to the Pensioner having been underpaid or overpaid for a number of years. In the event that you have been underpaid, the monies owed should be paid to you as soon as possible; if the Administrator is indicating that you have been overpaid it is important that you DO NOT agree to repay any monies; at least until you have established the exact reason for the overpayment.
Most of these overpayments will have been made as a result of 'mistakes' or 'errors' made by the Pension Administrator and in view of that you should follow the course of action as outlined in the following documents that can be found at: http://www.narpo.org.uk/index.php/pensions/police-pensions.html
COURSE OF ACTION

RECOVERY OF OVERPAYMENTS

PENSIONS ADVISORY SERVICE ADVICE
CLASSIFIED ADVERT SERVICE
Did you know that members can now advertise on the Dyfed - Powys NARPO website just as you would use a traditional classified advertisement in your local newspaper?
The following are just an example of the categories in which you can create an advert:
Motors for sale / wanted

Miscellaneous items for sale / wanted

Leisure & Hobbies

Businesses / Services

Jobs

Home & Garden

Property for sale / rental

Holidays and travel

Wanted Advertisements
To find out more go to the Members Section.
*Please note the service is only available to members of Dyfed-Powys NARPO*
ATTENTION BUSINESS OWNERS: WANT MORE CUSTOMERS?
Did you know that this website has a page specifically for members to advertise their services to other NARPO members? (See Services section).This is an excellent opportunity for NARPO members to obtain new custom and the customer(s) can be assured of the integrity of the supplier.
We have members who since leaving the Police have set up their own businesses, including driving schools, painters / decorators, plumbers, photographers and alternative practitioners.
If you would like your service to appear on this website then why not provide Hugh or Clive with details of the service that you can provide, together with the area covered and contact details.
PEMBROKESHIRE POLICE 1857 - 1968
An informative article and photographs submitted by Harry Rees and Tony Eden - to find out more visit the Further Articles section.
Please remember we welcome articles and photographs from YOU!
HOTPOINT PRIVILEGE PURCHASE SCHEME
Did you know that NARPO has linked up with Hotpoint to offer members genuine discount on the latest home appliances from Hotpoint, Indesit and Cannon.
To find out more, log into the 'Members Information' section of this website.
NB: THIS OFFER IS ONLY OPEN TO NARPO MEMBERS
A NEW CHIEF CONSTABLE FOR DYFED-POWYS POLICE
Former Dyfed-Powys Police Special Constable Mark Collins, has now formally taken up his post as the Force's Chief Constable.
Mr Collins said: "Today (19/12) is my first day back with Dyfed-Powys Police and I am truly privileged and humbled to take up my post here as Chief Constable."
Mr Collins has outlined his priorities to Officers and Staff and will be working to ensure that these are delivered. They are:
1. To support and protect the most vulnerable in our communities.
2. To improve standards across the organisation – doing the basics brilliantly!
3. To improve victim satisfaction and confidence in Policing.
He added: "We are under ever increasing scrutiny from the HMIC, IPCC and the media. I welcome this and want us to be the very best that we can be."
"These priorities are what we should be focussing on, on a daily basis; in every contact we have with our communities, our partners and our stakeholders."
Mark Collins has a long association with the Dyfed-Powys area. He first entered policing as a volunteer in Carmarthen in 1987 when he became a Special Constable.
His commitment to policing was cemented in 1991 when he became a Police Constable with The Metropolitan Police in London.
In 1995, Mark returned to Dyfed-Powys Police in 1995 as a Constable in Cardigan and, over the next 10 years he went on to work in all four counties. He served here at every rank to Superintendent, in both Uniform Policing and CID.
In 2006, Mark was promoted to lead the Wales Extremism and Counter Terrorism Unit (WECTU) and in more recent years has served as the 'Preventing Violent Extremism Deputy National Coordinator' based in London with a national remit. He has also served as a Borough Commander with The Metropolitan Police, and most recently has been both Assistant Chief Constable and Deputy Chief Constable at Bedfordshire Police.
Mark is the National Police Chiefs Council (NPCC) lead for Mental Health & Policing.
He has a BSc in Criminal Justice Studies and is a member of the Chartered Institute of Management.
2016 DYFED-POWYS NARPO AGM
The 2016 Annual General Meeting was held at the Falcon Hotel, Carmarthen on Tuesday 12th April attended by 35 members from all four counties that make up the DPP force area. (Minutes of the meeting will appear in due course).
Prior to the proceedings, the Chief Constable of Dyfed-Powys, Mr Simon Prince QPM, who will shortly be eligible to join NARPO, provided an update on the progress of the Force. Mr Prince informed the meeting that the current establishment is 1,163 officers with a further twenty joining in the next two months. In addition, there are 148 Community Support Officers. He was pleased to report that Dyfed-Powys has the lowest level of crime in England and Wales and has the highest level of public support. However, following a series of Home Office inspections it has been identified that there are certain areas in which the force needs to improve and these are in the process of being addressed.
A number of initiatives to assist front line officers have been introduced, including the introduction of a hand held electronic device which replaces the familiar pocket notebook. Officers equipped with the device can now remain on patrol thereby reducing the amount of time travelling from incidents to the nearest station. In addition, front line officers will be provided with body worn video to be used at specific types of incidents. The technology stands to provide better standards of evidence and an accurate record of street encounters.
In conclusion, the Chief Constable invited questions from members and a lively discussion ensued on a diverse range of subjects including speed enforcement, crime trends, perceived lack of a visible Police presence and the loss of the Dyfed-Powys helicopter.
Phil Hopkins (Chair) thanked Mr Prince for taking time out from his busy workload to address the meeting and wished him well in his forthcoming retirement.
END OF AN ERA IN CARMARTHEN
If walls could talk, the iconic Guildhall in Carmarthen would have some colourful stories to tell.
The court building has been at the centre of some of the most momentous events in Welsh history during its 250-year lifetime. The court played a pivotal role in the Agrarian 'Rebecca Riots' in 1839-43 when some of the ringleaders were sent to transportation directly from there.
Carmarthen also attracted the national spotlight in 1953 when Ronnie Harries, one of the last men to be hanged in Wales, was sentenced to death there after murdering his relatives Phoebe and John Harries at their home, Derlwyn Farm, in the hamlet of Llangynin.
Recently, magistrates retired for the final time as it is one of ten Welsh courts closed by the Ministry of Justice. To read an interesting BBC Wales item about the court's role in Welsh history click on http://www.bbc.co.uk/news/uk-wales-35586239
FOLLOWING WALES IN FRANCE - EURO 2016
As many NARPO members are aware, the Wales football team took part in a major tournament for the first time in 58 years. Our football mad Chairman, Phil Hopkins and his son Gareth, recently returned from France where they travelled over 2,000 miles supporting Wales. Phil has written an excellent article about an unforgetable journey - to read the article go to the Further Articles section.ADULT SOCIAL CARE ENQUIRY
The following has been received from NARPO HQ:
An inquiry into adult social care is currently ongoing, and as part of Later Life Ambitions, NARPO are seeking input from members, I would be grateful therefore if you could please circulate to members, we need as much evidence as possible to submit to the inquiry.Please reply direct to the email address in the below notice: This email address is being protected from spambots. You need JavaScript enabled to view it.
If you'd like to take part please tell us about your experience via email at: This email address is being protected from spambots. You need JavaScript enabled to view it. to visit the inquiry page use this link: http://www.parliament.uk/…/parliam…/adult-social-care-16-17/
JOIN AGE UK'S CAMPAIGN TO TACKLE LONELINESS
More than a million older people say they go for over a month without speaking to a friend, neighbour or family member.
Contrary to what many people think, loneliness is not a normal part of ageing. It not only makes life miserable, it can have a serious impact on your physical and mental health too. And unless we act, our rapidly ageing population means we'll see ever greater numbers of lonely older people and, because loneliness undermines resilience, this means more pressure on our already stretched NHS and social care services.
Age UK needs your help
Please support the campaign to draw attention to this big issue for older people, to mobilise people to help prevent and alleviate it, and to encourage the Government to take action.
No one should have no one. Please sign Age UK's petition at www.ageuk.org.uk/loneliness or by writing to Age UK's campaigns team to register your support: Freepost RTEH-ALYL-JJZU, Age UK Campaigns Team, Tavis House, 1-6 Tavistock Square, London, WC1H 9NA
WE WILL NEVER FORGET ABERFAN
At approximately 9:15am on Friday 21st October 1966, a spoil tip containing waste material situated on the mountainside overlooking the village of Aberfan, near Merthyr Tydfil slipped and descended on Pantglas Junior School. The tip slid like an avalanche and destroyed the school and 20 nearby houses that lay in its path.
'The disaster in Aberfan, 50 years ago, was one of the darkest days in modern Welsh history and we remember the adults and school children who lost their lives.
We also think about the survivors, those who lost loved ones and the people who answered the call to search and care for survivors, and recover those who had perished. Individuals, families and the community have been profoundly affected by the disaster. Half a century after, it is fitting that the country as a whole comes together, with respect and compassion, to remember.' Carwyn Jones AM, First Minister
Hundreds of rescuers helped to search for people trapped in the debris
The school was in session as it was the last day before the October half term holiday and while some children managed to escape, 116 children and 28 adults lost their lives. The local community was devastated by the tragedy and the whole country was deeply shocked and saddened when the news hit the headlines.
Many NARPO members will vividly recall the tragedy and some of our members were deployed to Aberfan under the Mutual Aid Scheme to assist with the painstaking aftermath.
(NB: The South Wales Police Museum website contains an excellent account of the tragedy and the role of the Police. To read the article click on ABERFAN).
APPROPRIATE ADULTS WANTED
Hafal delivers an Appropriate Adult Scheme to vulnerable adults within the Dyfed-Powys, South Wales and Gwent force areas. They are inviting applications from individuals who have an interest in supporting vulnerable adults through the Police custody process.
Hafal use a team of volunteers and paid staff to deliver the service and are seeking to recruit candidates in both categories. No previous experience is required as full accredited training will be given. They are currently looking to recruit individuals to cover the following Custody Suites in Dyfed Powys: • Newtown • Llanelli • Haverfordwest • Brecon • Cardigan • Aberystwyth.
Currently, there is an acute shortage of Appropriate Adults in the Montgomeryshire / Radnorshire areas. For more information go to: http://www.hafal.org/appropriate-adults-recruitment-pack/
NARPO WEBSITE
At the recent Wales Region Welfare Seminar held at Newtown, Mr Clint Elliott (CEO) gave a presentation on the range of advice provided to members by NARPO staff at Wakefield. Following the recent decision by the Pension Ombudsman regarding commutation factors, there has been a significant increase in the number of enquiries of late. However, a great deal of relevant information can be obtained from the main NARPO website (www.narpo.org.uk).
Mr Elliott has compiled a comprehensive guide to using the website which can be found by clicking on NARPO Website
WALES REGION WELFARE SEMINAR
Now in its third year, the Wales Region Welfare Seminar held recently (Thursday 24th September) at Newtown brought together NARPO representatives from throughout Wales.
The well attended seminar provided a platform to discuss a wide range of topics which, if not addressed, can have an adverse effect on the well being of our members, particularly the elderly.
The speakers were:
Mr Clint Elliot (Chief Executive Officer – NARPO)
Mr Gerry Keighley (AGE Cymru)
Ms Rhoda Highton (Alzheimer's Wales)
Mr Chris Price (Citizens Advice).
NB Articles highlighting the various issues raised during the presentations will be posted on the website in due course
WELSH SPEAKING TRAINERS WANTED
The following has been received from Mr Nick Williams-Jones of Sancus Solutions:
As a company comprised of retired police officers we are more than aware of the invaluable skills your members have. Although we have an extensive database of retired police trainers it is likely in this instance that your members may have unique skills that they may wish to utilise.
For more information and to register your interest click on the link: Sanucus Solutions - Welsh speaking trainers required.
DYFED-POWYS NARPO AGM 2016 - IMPORTANT - PLEASE READ
The following has been received from Mr. Clive Cowey (Secretary / Treasurer):
As you will have seen from the Notice of AGM document in the Members Section, four members of the Executive and Committee are not standing for re-election this year.
Vacancies currently exist in Carmarthen and Mid Powys and I am asking if there are members willing to assist the branch members and take one of these posts as it is an important post in a branch area as big as ours. There are no formal duties other than being the eyes and ears of the branch in a geographic area and informing the Secretary of members in hospital or in need of welfare / help. The only other occasional duty is visiting members if they require it, this is rare. If you want to discuss please give me a ring otherwise, just let me know your intention prior to the meeting and it can then be brought into the proceedings.
You will also notice that my name is also listed as standing down as Secretary / Treasurer. I have come to the conclusion over the past few years that the role of Secretary / Treasurer, is too much for one volunteer as the post holder is expected to be available at all times and operate, what is now a very complex and time consuming branch administration. Over the past few weeks the Chair, Assistant Secretary and I have discussed the future and we intend to present a proposal to the AGM that will alter the Executive and make the roles less onerous.
The main proposal is that the role of Secretary / Treasurer be abolished and split into two separate posts. Historically, they have remained one, but we now feel the workload is such that the roles should be separated and modern technology allows this to happen much more easily (Email and Internet banking). On a personal note, I have been in post since 2000 and have invested much into the branch and wish to continue in some capacity or other and oversee an effective handover, please see below:
The following have indicated a wish to stand for the following new posts if the proposal is accepted at the AGM:
Secretary: Mr. Phil Addicott
Treasurer Mr. Clive Cowey
The following are or will become vacant if the proposed change is accepted and nominations are invited:
Vice President: (Vacant following the passing of Mr. John Owen-Evans)
Assistant Secretary: (Present holder Mr. Phil Addicott)
Committee members:
Carmarthen (2 posts) (Present holders - Mr. Nigel Williams and Mr. David. Davies)
Mid Powys (Present holder - Mr. Mike Kelly)
No other changes have been notified to date but I will keep you informed as far as possible, I look forward to other nominations being received.
DYFED-POWYS NARPO AGM 2016
The notice, agenda and Secretary's report for the branch AGM to be held at The Falcon Hotel, Carmarthen on Tuesday 12th April can be found in the Members Section. Please note, if you are attending and require a meal please let Clive know before the cut-off date (Tuesday 5th April).
In addition, if you intend to stand for election to a position on the Executive or Committee please inform Clive prior to the meeting.
POLICE DEPENDANTS' TRUST – FORMER OFFICERS SURVEY
The following item which is self explanatory has been posted on the Police Dependants' Trust website (www.pdtrust.org):
Around 11,000 officers and staff responded to our survey about the support that is available when an officer suffers a physical or psychological injury on duty. Now we're inviting officers who have recently retired or left the service to share their experiences.
Thousands of officers are injured on duty every year and the support they can expect to receive varies across the country. It is anticipated that this research, which is being carried out by the Department of Sociology at the University of Surrey, will help us to identify ways in which we can provide more support.
If you have retired or resigned from a force in England and Wales (including British Transport Police and the Civil Nuclear Constabulary) within the last 5 years we would like to hear from you. You do not need to have experienced a physical or psychological injury to take part. The survey can be accessed by clicking on the link below, where you will find full instructions on how to participate: Click here to complete the survey
The survey will remain open until Sunday 6th March 2016. Please feel free to share the link with colleagues.
APPOINTMENT OF DEPUTY CHIEF EXECUTIVE OFFICER – NARPO
The following has been received from Mr Clint Elliott, Chief Executive Officer:
It is with pleasure that I am in a position to announce the appointment of our new Deputy Chief Executive Officer at NARPO. The appointment will be effective from January 2016.
Sarah Varney was selected following a stringent process adopted by the National Executive Committee. A review of the paper of applications for the post conducted by NEC members was followed by interviews of the four most suitable candidates and was conducted by a panel of NEC members appointed for that purpose.
Sarah was selected by the panel and her appointment was ratified by the NEC at their most recent meeting. Since then we have been finalising arrangement with Sarah before confirming her appointment.
Sarah has experience in marketing, business and personnel matters in the private sector. She has a background in event arranging and participation as well as running a commercial member association. She is a trained counsellor and coach. She has experience of writing and publishing.
I hope that you will join with me in welcoming Sarah to our Association.
CHRISTMAS BEGINS WITH CHRIST
I'm sure you have heard the phrase before – Christmas begins with Christ, but this is a message lost on most people in Britain today. The message is still important though and as a Minister of the Gospel and Army Chaplain I do my utmost to ensure the Christmas message is spread far and wide because the Christmas message, when it begins with Christ, is good news for all people and a time of great celebration. A celebration that we can extend to involve the secular, provided we don't forget the true meaning of Christmas.
Many centuries before Jesus the Christ came into the world, there was a prophet called Isaiah. He looked to the future and foretold that Jesus would come into the world. He said, "For to us a child is born, to us a son is given and the government will be on his shoulders. And he will be called Wonderful Counsellor, Mighty God, Everlasting Father, Prince of Peace."
Jesus came to save the world and to offer us His Peace. A peace that passes our understanding, an inner peace that will be with us regardless of what the world throws at us. In these turbulent times, I pray that you will indeed receive God's Peace and remember that Christmas begins with Christ.
Revd/Parch Martin Spain (www.landskerpastorate.co.uk)
THE TURK GETS FEATHERED FOR A GOOD CAUSE
Well done to Geraint (Turkey) Phillips (Ex PC 388) of Pembroke who raised over £1,000 during the summer in memory of a close friend.
Geraint agreed to have his head, beard and eyebrows shaved at Pembroke Power Station Club to raise money in memory of Eric Pennington who passed away earlier in the year. The proceeds will be used to purchase items of equipment for Withybush Hospital, Haverfordwest.
Photographs show Geraint being 'feathered' by local hairdresser, Mr Trevor Knight, and Geraint after the event.
WANTED
OLD POSTCARDS OF PEMBROKESHIRE, CARMARTHENSHIRE, CARDIGANSHIRE AND WEST GLAMORGAN.
Roger Davies (ex PC111) is looking to purchase postcard views of towns and villages, i.e. Burton, Neyland, Lamphey, Cresselly, Kilgetty, St Clears, Bancyfelin, Llanelly, Llwynhendy, Bynea, Aberystwyth, Bow Street, Penparcau, Gorseinon, Loughor, Pen clawed, Gower, and Pontardulais. Further information can be found in the Members Only section.
FOR SALE
Geraint Phillips (Ex PC 388) of Pembroke has items for sale including camping equipment and an aluminium greenhouse. For more details please go to the Members Only section.
UPDATE: DPP NARPO GENERAL MEETING - MINUTES NOW IN MEMBERS ONLY SECTION
A well attended General Meeting was held at The Regency Hall, Saundersfoot on Monday 12th October 2015. During the meeting Mr Tony Williams (DPP Pensions Officer) gave a presentation on his role and answered queries regarding the Commutation Factors issue.
Mr Williams stated that the additional commutation payments in respect of the 183 retired DPP officers affected by the determination of the Pensions Ombudsman in Milne v The Government Actuary's Department (GAD) are in the process of being calculated. Full payment will be made by Christmas 2015.
The Minutes of the meeting can be found within the Members Only section of the website.
N.B. During the meeting a raffle was held to raise funds in memory of the late PC David Phillips (Merseyside) who was mown down and killed by a driver in a stolen car. The sum of £100:00 will be donated to the David Phillips memorial fund. Many thanks to Messrs Brian Stubbs, Phil Hopkins, Clive Cowey and Hugh Colley for donating the prizes.
NARPO REACTION TO THE CHANCELLORS BUDGET ANNOUNCEMENT ON POLICE WIDOWS PENSIONS
NARPO note with interest the Chancellors statement in the recent Budget that: 'The government will ensure that all widows, widowers and civil partners of police officers and fire-fighters who are killed on duty will no longer lose their survivor benefits if they remarry, cohabit, or form a civil partnership.'
Commenting on the announcement NARPO President Ian Potter said: 'Whilst NARPO are supportive of this announcement it does not address the real issue of all the other police widows who are faced with the demeaning and daunting choice of either living alone or forfeiting their pension to enjoy companionship and happiness in later life.
Whilst this move is welcomed, it comes nowhere near to putting police widows in the rest of the United Kingdom on the same footing as those police widows of deceased Northern Ireland police officers, who now retain and have had their widows pension reinstated as a result of a change made by the Northern Ireland Assembly last year.
All we are asking for is parity across the board for all police widows throughout the United Kingdom. I urge Government to take a closer look at this matter and eradicate this glaringly obvious inequality and unfairness as soon as possible.'
We also note that the Chancellor announced that: 'On 1 April 2015, the government will be introducing new and reformed public service pension schemes. All these new schemes will allow widows, widowers and civil partners across the public sector workforces to retain survivor benefits if they remarry, cohabit or form a civil partnership'. This however is no different to the terms of the 2006 Police Pension Scheme which afforded the same rights.
NARPO President Ian Potter commented: 'I would welcome some clarification on this point; but it is hoped that the real intention is to give the same rights to ALL police widows from the 1st April 2015 and not just those whose husbands are members of the new schemes'.
PHOTO ALBUM 2015
Operation Seal Bay (1983)

Newtown Police Helping Good Causes (1991)

Football: DPP V North Wales Police (1981)

Women for Life Peace March (1982)

Police Vehicles in Pembrokeshire (2)

A Fond Farewell to Mike Evans (1993)

Pembrokeshire Police Retirement (1967)

Point Duty Leads to a Life Sentence!

Milford Haven Footbal Team (early 70's)

Retirement Party at Welshpool for a Sporting Superstar (1999)
A Fishing Trip to The Emerald Isle

South Africa Barbarians RFC in Llanelli (1979)

Pembrokeshire Football Xl (1971)
Initial Training at Bryncethin (1947)

Aberystwyth Christmas Party (1957/58)

Llanelli Police Ball (1965)

Mayors' Parade at Aberystwyth (1956/57)

Fond farewell to Rene (1986)

Retirement of first Chief Constable of Mid Wales

Crowd Control at Llanidloes (1946)

Initial Training at Bridgend (1957)

A Safe recovery at Golden Grove
Pembrokeshire's First Policewomen (1942)

Carmarthenshire's First Police Woman

An act of great courage - Tom 'TO' Davies GM

New Cars for Mid-Wales Constabulary in 1960/61

Brecon Police Football Xl in 1920

Breconshire Constabulary Reunion Dinner in 1983

Judges Escort Duty at Brecon in 1950

Farewell to Terry in 1984
Team building exercise at Milford Haven in the 70's

Night duty at Milford Haven in the 50's

Initial Training at DPTC Bridgend (1) in 1964

Initial Training at DPTC Bridgend (2) 1968/69
Farewell to Ken Lloyd (One Career – Three Forces)!

Regional Sergeants Course In 1987

Carmarthen Nightshift Briefing
Operation Julie (Part 2)

Newtown Police Ball (1960/61)

D Division Christmas Dinner 1988

A snippet of motorcycling history
Operation Julie (Part 1)

Lord Edmund-Davies visits Llanelli

Crime Prevention at Royal Welsh Show

Newtown Control Room under water in 1964
Hunt for fugitive near Crickhowell in 1986/87

Fishguard Police Ball in 1965

Mid Wales Constabulary Association Dinner in 1981

Tank Escort Duty at Castlemartin

D Division says farewell to 'Dai Tec'

Another fond farewell to 'DM'

A Wandering Minstrel I!

Twinning Visit to Brittany in 1978

Super farewell to Mr RB Thomas in 1986

Don and Dai in perfect harmony!

New OSU at Newtown in 1983

Ammanford officers receive the LSM in 1984

Mrs Thatcher visits mid Wales in 1982

Sospan's Sporting Scene

Sergeants Course at Cwmbran in 1973

On his way to HMP Shrewsbury in 1967/68

Fond farewell to Gwilym

Newtown's Got Talent - 1980's style!

A lucky escape near Aberystwyth in 1978

NARPO Members enjoying golf at Coleford

HRH Prince Charles at Aberporth in 1969

Mid Wales Constabulary Association reunion 2015

Collapse of the Cleddau Bridge in 1970

Former DPP officer and Mayor receives award

Dark blue for courage in Mid Wales in 1961

Schützenfest (Shooting Festival)

at Castlemartin

Sharpshooting at Castlemartin in 1980

Traffic Officers Course in May 1980

Royal Visit to Welshpool in 1958

Newtown Cricket Xl in the 80's

Royal Visit to St Davids in 1981

Prince Charles in Newtown in 1973

Williams brothers receive their Long Service Medals in 1984

Floody Days in Newtown in 1947

Mid - Wales Constabulary officers en route to the Coronation in 1953

Four photographs of Long Service Medal presentations plus UPDATES

Bowls in the 80's

Mid Wales Constabulary Football Team in 1966

A fond farewell to DM

Dining in Night at FHQ in 1988

The Carmarthen Shilling

The last mounted Police officer in Llanelli

Two Carms & Cards stalwarts getting ready for a night shift!

Retirement Party in D Division - one mystery is solved!

Cardigan Police Ball in the 80's

DPP SOCO'S & Support Staff in the 90's

Retirement party for long serving Traffic Warden

Powys officers meet a film 'star' in 1996.

New motor bikes for Pembrokeshire Police in the 60's

HMI visits Newtown Police Station in the 70's

Welshpool Police Ball 1967

Police Mobile Column on Parade in the 50's

Dyfed - Powys JBB in 1995/96

More photos of the 1986 Paris Marathon (Scroll down to original article / photo)
Charity football match in Haverfordwest in 2002

Two photos of 'Team Building Exercises' in Newtown!

Opening of

Pembrokeshire Police HQ in 1962

Initial Training at Bryncethin in 1946
2014
Murder investigation in Ammanford 1974 / 75

Drugs officers enjoy a team building exercise in D Division

South Pembrokeshire Police football team in 1974

Open Day at Pembroke Power Station

Another Traffic Officers Course - this time sometime in 1981

Murder briefing at Builth Wells in 1983

Helmets make a welcome comeback!

Pandas on Parade at Friars Park, Carmarthen in 1967.

Eleanor Rigby switches on Welshpool's Christmas lights in 1985.

Pembrokeshire Police on parade through Haverfordwest in the early 1960's

It's a Knockout in Newtown in 1976

South Pembrokeshire Police Cricket in 1975

The Mystery is Solved!

Traffic Officer's Course at Ferryside in 1978

Newtown Police take part in the 1986 Paris Marathon

Royal visit to Ystradgylais in 1978/79
MEET THE NEW ASSISTANT CHIEF CONSTABLE
Chief Constable Simon Prince has appointed Liane James as the Assistant Chief Constable for Dyfed Powys Police.
ACC Liane James, who joins Dyfed Powys from South Wales Police, said: "I am thrilled to have been selected and it will be a privilege to serve in such a fantastic organisation such as Dyfed-Powys Police."
Liane started her career with South Wales Police in 1990 and has also worked with the Association of Chief Police Officers Terrorism and Allied Matters (ACPO TAM), and as lead Staff Officer with Her Majesties Inspectorate of Constabularies (HMIC). Whilst working with ACPO TAM Liane graduated from a two year international leadership in terrorism programme. Her project resulted in the formation of the Welsh Extremism and Counter Terrorism Unit (WECTU).
Liane returned to South Wales in 2009 and worked in various police Commanders roles in Bridgend, the Vale of Glamorgan and Cardiff. As temporary Assistant Chief Constable of Specialist Crime she oversaw all specialist crime matters, including major crime investigation, intelligence, public protection, covert operations, the joint scientific investigation unit and major crime reviews. She was also responsible for Mental Health and e-crime in Wales, and was the national policing lead for Terrorism and Allied Matters, Counter Terrorism and Domestic Extremism.
'INSULAR' POLICE RESISTANT TO CHANGE, REVIEW CONCLUDES
The police service is resistant to change because of an "insular attitude" and chief constables who fail to listen to officers, the body responsible for training in England and Wales says.
A College of Policing review said the service needed to address issues of hierarchy, culture and consistency. It identifies positive aspects of police culture, such as decisiveness, compassion and a "can do" attitude.
But it also suggests there may need to be a reduction in the number of ranks as a "flatter system" could lead to significant improvements, it adds.
To read more click on: http://www.bbc.co.uk/news/uk-33314295
CONGRATULATIONS TO MR SIMON PRINCE (CHIEF CONSTABLE)
The below is an abstract from The Gazette (Official Public Record) dated 13th June 2015:
Queen's Police Medal
Central Chancery of the Orders of Knighthood
St. James's Palace, London SW1
13 June 2015
THE QUEEN has been graciously pleased, on the occasion of the Celebration of Her Majesty's Birthday, to approve the award of The Queen's Police Medal for Distinguished Service to the undermentioned:
Simon John PRINCE
Chief Constable, Dyfed Powys Police.
DVLA EXPLAINS LICENCE CHANGES
The DVLA has published advice and a series of simple step-by-step videos regarding the abolition of the counterpart to the photocard driving licence which comes into effect shortly.
From Monday 8th June, the paper counterpart to the photocard driving licence will not be valid and will no longer be issued by DVLA. The counterpart was introduced to display details that could not be included on the photocard, including the vehicle categories the licence holder is entitled to drive and any endorsement/penalty points.
The DVLA says the decision to abolish the counterpart was as a result of the government's Red Tape Challenge consultation on road transportation.
The DVLA advises people to destroy the paper counterpart after 8th June, but keep their photocard driving licence. However, paper driving licences issued before the photocard was introduced in 1998 remain valid and should not be destroyed.
From Monday 8th June 2015, penalty points (endorsements) will only be recorded electronically and will not be printed or written on either photocard or paper driving licences. Instead, this information will be held on DVLA's driver record, and can be viewed online, by phone or post.
People who drive for a living and have to provide evidence of their driving record can do this online for free by accessing DVLA's Share Driving Licence service.
With regard to hiring a vehicle, DVLA advises people to check with the hire company what they need to see. The person hiring the vehicle can request a unique code which lasts for up to 72 hours (See below) and allows them to share their licence details, or download a summary of their driving licence record.
The 'check code' will be valid for 21 days to allow someone to see:
what vehicles you can drive

any penalty points or disqualifications you have

the last 8 characters of your driving licence number
DPP NARPO MEMBER IS NEW VICE-CHAIRMAN
Retired Chief Inspector Tony Brinsden was recently voted in as the new Vice-Chairman of Pembrokeshire County Council at the Annual Meeting held on Friday 15th May.
County Councillor Tony Brinsden receiving his chains of office from Cllr. Wynne Evans (Chairman) and delivering his acceptance speech.
Councillor Brinsden has represented the picturesque seaside village of Amroth since 2004 and is among a small number of councillors who have chosen to remain 'independent' without affiliating to any particular group or party.
Tony held off the strong challenge of three other candidates who were vying for the chains of office which automatically elevates to the chairmanship after a year.
Following his election Tony commented 'I have managed to break the run of Vice Chairs and Chairs being elected from the ruling group and am the first opposition member since the inception of Pembrokeshire County Council to come from the opposition. Hopefully, an advance for democracy in Pembrokeshire'.
In addition to his role as a County Councillor, Tony has a variety of other interests including being a member of Pembrokeshire MG Club, Norton Owners Club, Whitland Classic Motor Club, Llanteg History Society, Llanteg Village Hall Committee and Amroth Community Council He is also a governor of Stepaside School.
SAY GOODBYE TO EXPENSIVE PHONE CALLS
Did you know that you could save money by not using expensive telephone numbers, such as 0844, 0870 etc? Just enter the company's name or the company telephone number into the following website: http://www.saynoto0870.com/
This site is all about listing the inclusive, geographic rate and free numbers, thereby saving you money.
To get started and find a particular number, click on the 'Search to find an alternative number' link at the top of the page. You can search by telephone number or by company name.
The service is consumer led; therefore it may not have an alternative phone number for every company (Sky TV for example) nor can it guarantee that the phone numbers listed are still in use!
Article supplied by Nigel Williams.
FREEDOM OF INFORMATION
Recent items of interest can be found at:
Article supplied by Nigel Williams.
DYFED - POWYS NARPO AGM 2015
The minutes of the AGM held on Monday 23rd March 2015 are now available to members. They can be accessed via the Members Section (User name: dyfedpowys and password).ANOTHER ENJOYABLE AMMANFORD REUNION!
A very pleasant evening was held on Thursday 26th March at the Ammanford NARPO area with the Mountain Gate Hotel, Tycroes being the excellent venue.
Dorian Hague, Mike Kreciala, Tommy Davies and Dulais Williams
There were twenty three of us in attendance, but unfortunately due to other commitments and ill health, a number of individuals were unable to put in an appearance.
Dai Williams, Dorian Hague, and David Walters who at one stage in their careers were all stationed at Llandeilo.
This is fifth occasion that similar functions have been held with 'get togethers' being held twice yearly in March and October. A number of new faces came along and hopefully this bodes well for our next meeting.
Eirian Williams, Geraint Rees and Dai Morgan
Amongst those who attended was Eirian Williams, well known to many as a former professional snooker referee who was a Police Officer for 18 years. During his Police service, Eirian was a traffic officer stationed at Llanelli, Ammanford, Llwynhendy and Llandeilo. Eirian retired from the professional snooker circuit in November 2014 having refereed numerous ranking finals, including four World Championship Finals at the Crucible Theatre, Sheffield and he is currently a tutor with the European Billiards and Snooker Association.
Photograph and article submitted by Harry Rees (Organiser)

ONE VILLAGE – TWO MURDERS!
Did you know that a small village set in the Heart of Wales was the scene for two murders – albeit a very long time ago? To find out more, go to the Further Articles section.
SMALL THINGS MATTER
That is the message from the research published this week, called Rural Connect. It looked at how the police can most effectively cut crime in rural areas. To read the latest blog Small Things Matter from Christopher Salmon, Police & Crime Commissioner, Dyfed-Powys click on http://www.christophersalmon.org/rural-connect/
INSPECTOR KEN BY EX-CHIEF INSPECTOR KEN LEWIS
The book (published in Welsh) is Ken's autobiography of his time as a young Constable in his local village, his career in Carmarthenshire & Cardiganshire and later with Dyfed Powys Police. Profits from the sale of the book will be donated to charity.
The book launch was held at The Grannell public house, Llanwnenn, near Lampeter on Tuesday 31st March 2015.
INAUGURAL WELSHPOOL COFFEE MORNING IS A BIG SUCCESS
Having heard about the success of coffee mornings in other parts of the Branch area, members and partners in North Powys thought that it was about time 'we had a bit of that!', so on Monday 9th February, around twenty members and partners met at the Royal Oak Hotel, Welshpool, to regale each other with tales of yore!
The ages were varied - ranging from 'retired within the last six weeks' to 'eighty nine and still going strong!'
We are grateful to Pat and Clive for travelling up from Carmarthen to join us at the inaugural event. Everyone enjoyed themselves and as there was not enough time for all the gossip to be shared, it was decided to hold another similar event at The Oak in mid September - details to follow via website and newsletter.
PUBLIC CAN RATE DYFED-POWYS POLICE
People can now post Trip Advisor style reviews on their dealings with Dyfed-Powys Police.
The force has launched a 'Rate your local police' website which the public can log on to and give up to five stars for the service they have received.
It aims to raise public confidence, help spot areas needed for improvement and create an easy way to get in touch as well as respond to feedback.
Dyfed-Powys Police is the only force in Wales piloting this project.
But it said the scheme is designed for leaving feedback and is not a forum for people to make formal complaints.
Police and Crime Commissioner Christopher Salmon said: "I hope that this tool will encourage people to feedback on positive experiences but also inform the force of areas they think can be enhanced."
PINT AND A CURRY AT LLANELLI
From left to right: John Bowen, Vernon Jones, Bob Cambell, Alan Davies, Michael Price, Gwyndaf Prosser, Gerald James and Berwyn Williams
A pint and curry night was held at The Thomas Arms on Wednesday 3rd December and a good time was had by all with lots of chat and laughter about the 'good old days'!
Dates for the 2015 'get togethers' will be posted on the website soon - a cordial welcome is extended to NARPO members to come along and meet up with ex-colleagues.
Well done to Gwyndaf Prosser for organising the evening.
DPP NARPO WEBSITE GOES MULTI LINGUAL!
Google Translate is now available on the branch website and offers translation into any one of seventy nine languages!
All the languages are available in a drop down menu located within a menu bar on the left of the screen with the two main languages for our area (English and Welsh) being prioritised. These can be accessed easily by just clicking the Union or Welsh Dragon flags.
The website will continue to be produced in English (this is for practical reasons in line with the language skills of the contributors and webmaster) but this system is low cost and allows the reader to access their language of choice. The translation service will also allow for articles to be submitted in Welsh and the reader can then elect for it to be translated into English with just a few clicks of the mouse.
The translation system is computer based and therefore it may not be 100% accurate to the nuances and dialect of the chosen language but the translation should be understandable to the reader.
As we are trying this system on a trial basis, it is requested that anyone who has language skills in languages other than English, to select their language of choice and kindly provide feedback to Clive (This email address is being protected from spambots. You need JavaScript enabled to view it.">This email address is being protected from spambots. You need JavaScript enabled to view it.) or Hugh (This email address is being protected from spambots. You need JavaScript enabled to view it.">This email address is being protected from spambots. You need JavaScript enabled to view it.) on content, accuracy and readability.
In other words, please try it out and see what you think of it!
INTERNATIONAL POLICE ASSOCIATION – FREE MEMBERSHIP OFFER
The offer of free membership to those who wish to join the IPA continues, if you are a member already, please spread the word. If you are not a member and wish to join then now is the time as you can try it at no cost to see if it suits you.
To mark the year in which the International Police Association (IPA) was founded (1950), the Association is giving away FREE* membership to the first 1,950 people who apply after 1st December 2014.
Places are available on a first come, first served basis to serving and retired Police Officers, Special Constables and members of Police Staff employed by a Chief Constable or other appropriately designated Chief Officer of the Police Services.
There's no catch to the offer. On receipt of a fully completed application form, the enrolment process is completed. An annual membership card is then issued giving the holder full IPA membership entitlement
*For full terms and conditions, visit: http://www.ipa-uk.org/Join-Us
JOINT NARPO / IPA CHRISTMAS DINNER
The Dyfed-Powys branches of NARPO and IPA held their first joint Christmas dinner at the Falcon Hotel, Carmarthen on Tuesday 2nd December. Twenty seven members enjoyed an excellent meal in a great atmosphere with some members having travelled from as far afield as Pembroke and Aberystwyth.
A raffle was held with the top prize, a Christmas hamper being won by Mrs Janet Hughes and the second prize, a Boots voucher was won by Mrs Pat Cowey. There were numerous other prizes including a box of luxury chocolates donated by the IPA branch.
The proceeds of the raffle (£53.00) will be donated to the Dyfed-Powys Police Welfare Fund as a small token of appreciation for the support it provides to serving and retired officers.
Many thanks to Clive Cowey for organising the function which everyone agreed was a huge success.
PEMBROKESHIRE POLICE OFFICERS ASSOCIATION CHRISTMAS DINNER
Above: A group of members and wives enjoying their pre Christmas get together.
Below: Committee Members namely:
Back: (L to R) Chris James (Chairman), Tony Eden (Secretary), Don Evans (Vice President)
Front: Tom Mathias (President /Treasurer) and Mrs Val Petherick (Association Chaplain).
Haverfordwest Cricket Club was the venue for the association's annual Christmas Dinner held on Friday 28th November. The dinner was well attended with members enjoying the company of former colleagues and recounting stories from the pre-amalgamation era.
Many thanks to Tony Eden (Secretary) for organising the function.
Submitted by Harry Rees (02/12/14)
NARPO REACTION TO THE RELEASE OF POLICE KILLER HARRY ROBERTS
The President of NARPO Ian Potter has described the release of the notorious police killer Harry Roberts, who was jailed for life for murdering three unarmed officers in Shepherd's Bush, West London, in 1966 as 'a disgrace and an insult to the families of the victims and yet another demonstration of how this Government have scant regard for policing in this country.'
Roberts was released from Prison on Tuesday 11th November 2014 despite opposition from various police bodies including the Police Federation.
Ian Potter said ' A large number of our members will have been serving at the time of this heinous crime, which at the time sent shock waves through the Police Service owing to the nature of this callous and cold blooded murder of three unarmed Police Officers carrying out the job they loved. This man should never have been considered for release and should have remained incarcerated for the rest of his life for committing this cowardly act, which was an offence against both the victims and the nation as a whole. We wholeheartedly agree with the comments made by the Police Federation amongst others and our thoughts are with the victims' families and our NARPO colleagues who served with the victims at the time of their deaths. I now call upon this Government to urgently introduce legislation that ensures life means an 'entire life sentence' for the killers of police officers.'
DYLAN REES CHARITY RUGBY MATCH UPDATE
Dylan Rees (left), a serving PC with South Wales Police was critically injured in March 2013 whilst playing rugby.
Ex-Wales rugby internationals showed their support recently for a South Wales policeman who is still in hospital after being injured during a match.
Dylan Rees, 35, cousin of former Wales fly-half Jonathan Davies, was seriously injured during a game early last year and is still receiving 24-hour care at the University Hospital of Wales in Cardiff.
A crowd of more than 1,500 watched the game organised by Mr Rees's friends from school and Cardigan Youth days and organisers say the fund has now topped £50,000.
Joining Davies, who is now a TV pundit, at Cardigan RFC on Saturday 25th October were former British Lion Brynmor Williams and other internationals including Phil Davies, Wayne Proctor, Iestyn Thomas and Tom Shanklin.
The money raised will help secure a more comfortable life for Dylan and support for his family in the challenging years ahead.
WELL DONE PHIL
Congratulations to our hard working Chairman, Phil Hopkins, who earlier this year was elected to the NARPO National Executive Committee and now represents the South Wales region taking over the role from Margaret Morgan (Gwent).
Photo: NARPO President Ian Potter pictured welcoming four new members of the National Executive Committee at the 2014 annual conference (Phil is standing extreme right).
Coming soon: Phil will shortly feature in an article on this website about his 'Life after the Job'.
SECOND ANNUAL DYFED-POWYS NARPO GOLF DAY
Left: A delighted Dylan Jones receiving his trophy.
Right: (L to R): Derek Bloomfield, David Jones, Eric Bailey, Adrian Evans, Phil Hopkins, John Williams, Colin Finch, Graeme Dickson, Gary Evans, Terry Davies, Alan Jones, Dylan Jones
The sun shone brightly on Tuesday, 16
th
September when 12 keen golfers pitted their wits and their golf skills against the elements. Fortunately, the elements proved to be very kind to us with a few hardy souls opting to bare their knees by wearing shorts!
This year we welcomed four new faces with a couple of last year's entrants unable to make it for various reasons – one having vowed never to pick up a golf club again.
Builth Wells Golf Club set in the quiet Mid Wales countryside was again the venue for this popular event as its reasonably central location appears to make it a popular choice for all. The picturesque course has plenty of interesting holes that require good decision making from the tee and from the fairway - most importantly it has excellent club house facilities.
The author of this report was hoping to retain the cup which he won at last year's inaugural event, but sadly (for him at least!) it was not to be. Dylan Jones from Aberystwyth, burned up the course and showed his class by scoring 41 Stableford points – beating Eric Bailey, who must have thought he was in with a good chance with 37 points, into second place. Dylan (15 handicap) also had the lowest gross score, beating Alan Jones (6 handicap) by two strokes.
Our thanks go to Police Mutual for sponsoring the prizes and to Builth Wells GC for their hospitality.
During the prize giving it was unanimously agreed that Builth Wells GC would again host the 2015 Golf Day which has been booked for Tuesday 15th September, 2015.
So to all you golfers out there, why not make a note of the date in your diary and come along - we would love to see you.
Submitted by Phil Hopkins
DYFED - POWYS POLICE FORCE PAINTING
The Chief Constable, Mr Simon Prince, was recently presented with an outstanding original painting depicting a timeline of policing in the force area.
The painting portrays iconic buildings and locations from around the Force area and depicts policing from its inception to the present day, incorporating the six constituent Forces (see below) that today make up Dyfed-Powys Police. All of the Police Officers, vehicles and other equipment represented are taken from actual photographs, and some of the more recent ones are still in use and serving in the Force.
Limited edition prints of the painting are available through 'Blue Lamp Prints', and if anyone is interested in purchasing a print they can visit http://www.bluelampprints.co.uk or email This email address is being protected from spambots. You need JavaScript enabled to view it.
Alternatively, you can also call the following numbers 01487 773799 or 01288 331461.
(The six forces being: Carmarthenshire & Cardiganshire Constabulary, Pembrokeshire Constabulary and Mid-Wales Constabulary. In addition, prior to the formation of the Mid-Wales Constabulary in 1948, Brecknockshire, Radnorshire and Montgomeryshire each had their own Constabulary)
A TRIBUTE TO 'JO' FROM NARPO
There are many far
more qualified than me to write of the life and career of Mr Evans, but as Chairman of the DPP NARPO branch I thought that I would pen my own tribute to him.
Mr Evans, or JO as he was more commonly known, was a Vice-President of the Dyfed Powys Branch of NARPO. He retired from the Dyfed Powys Police in May 1987, holding the rank of Assistant Chief Constable. He was also a Past President of the International Police Association (IPA).
As an operational officer, I never worked directly under JO, other than under his general umbrella as ACC. He first came to my notice in 1969 when Prince Charles had a spell at the University of Wales Aberystwyth and his photograph frequently appeared in the press and on television. He held the rank then of Detective Chief Inspector, with a hands on role in the protection of the Prince.The striking feature of JO of course was his shock of hair, gradually changing over the years from black to grey to white, and which most of us have come to think as synonymous with JO.
JO was present at the first branch meeting of NARPO which I attended some twelve years ago in Carmarthen and was instrumental in my appointment, firstly as Vice-Chair and then Chairman shortly afterwards. He has been present at the vast majority of meetings from that date until his illness earlier this year, throughout the branch area.
He was a true gentleman.Whenever JO spoke, you listened, as you could guarantee words of wisdom being spoken.On many an occasion, his point of view would settle a matter under discussion once and for all. He was a loyal member of our organisation and our branch is the poorer for his loss.
He was married to Enid for over fifty years – she predeceased him some twelve years ago. Wyn, their only child, a serving police officer with Avon and Somerset, died at a young age sometime before that.
RIP J O.
Phil Hopkins
(Chairman DPP NARPO)
LIFE SHOULD MEAN LIFE - PLEASE SIGN THE EPETITION
The recent announcement of the parole board that Harry Roberts, who was found guilty of the murder of three police officers in 1966 (The Shepherd's Bush Murders), was to be recommended for release has prompted the following Epetition calling for a Compulsory Life Tariff for Murder of the Police:
'Is it not wholly unjust that the murderer of an officer of the law may only spend a few years in prison?
Isn't killing someone trying to enforce the law amongst the most heinous offences to the respect of UK law possible?
We say it is, and must be dealt with more severely to ensure the Police are protected, so that they are able to protect us properly.
Parliament needs to consider harsher tariff requirements for people convicted under this law, so we can show, as a society, our abhorrence of such crime and to disincentivise such awful actions'.
To sign this petition go to:
https://submissions.epetitions.direct.gov.uk/petitions/62039
What are e-petitions?
E-petitions are an easy, personal way for people to influence government and Parliament in the UK. They can be created to support a cause or ask for a change in policy or the law.
If an e-petition gets at least 100,000 signatures, it will be considered for debate in the House of Commons.
JOB OPPORTUNITY – NATIONAL EISTEDDFOD
The below has been received from Bob Price at Force HQ:
In my capacity as Specialist Operations Planning staff engaged on this year's National Eisteddfod of Wales planning team for the event to be held at Meifod, Powys between 31st July and 8th August, I've been requested by their senior manager Huw Aled Jones to place a job opportunity message for retired police officers who may be interested in becoming Stewards and Supervisor Stewards at this year's event.
He is particularly keen to have retired officers on the stewarding staff due to their previous training as police officers encompassing many specialist skills which would certainly be of benefit during any major or serious incidents, Mispers, dealing with traffic and general public, etc. Full training would be provided by the Eisteddfod.
Huw hopes that any personnel trained by the Eisteddfod would be retained on their books for future use at other events over the coming years.
If any Narpo members or other retired officers are interested in this type of work then Huw has asked that they email him for details on his address: This email address is being protected from spambots. You need JavaScript enabled to view it.
PINT AND A CURRY EVENING
A reminder that the next 'Pint & Curry) evening will be held at The Thomas Arms, Thomas Street, Llanelli on Wednesday 3rdJune (7:00pm for 7:30pm) so why not come along and catch up with all the latest news with ex – colleagues in conviial surroundings.
FRANCHISE OPPORTUNITY
The following e-mail has been received from David French (Operations Director), White 7 Ltd a company that provides chauffeuring services: Please find attached our franchise document which may be of interest to some of your members (Click on White 7)
We plan to hold an Open Day on Wednesday 20th May at the Park Inn Hotel, Telford, Shropshire to which everyone will be welcome. It is requested that your members notify us if they wish to attend. [Solely for catering purposes].
Please feel free to contact me should you need further information or have any questions.
Contact details: White 7 Limited, 51 Racecourse Crescent, Shrewsbury, SY2 5BW
Telephone 01743 360007 Fax: 01743 249275
Email: This email address is being protected from spambots. You need JavaScript enabled to view it.
Website: www.white7.co.uk
N.B. It is strongly recommended that if you are interested in any work opportunity posted on this website that you take due diligence in researching the company as part of the application process.
YOUR POLICE: WHAT TO PAY
Mr Christopher Salmon, Police and Crime Commissioner for Dyfed-Powys is consulting the public of this Police area about the future level of the Police precept payable as part of your council tax.
This is your opportunity to have a say regarding the future of Policing in Dyfed-Powys and how much it should cost you.
The survey can be completed online by clicking the link: www.bit.ly/1v3NVpo
AMMANFORD 'GET TOGETHER'
Twenty five former colleagues enjoyed a convivial get together at The Farmers Arms, Penygroes on Wednesday 15th October with the number swelled by four NARPO members who live in Ystradgynlais.
Obviously, the four were so keen to renew acquaintances and enjoy a chat over a pint or two about the 'good old days' that they were undeterred by the distance travelled. Hopefully, they will come along to the next event which will be held in April 2015.
Should you require further information please, contact the event organiser Harry Rees (This email address is being protected from spambots. You need JavaScript enabled to view it.">This email address is being protected from spambots. You need JavaScript enabled to view it.), also if you know of someone who may be interested in attending but does not have access to the internet, please let them know.
Submitted by Harry Rees
NARPO SUBSCRIPTIONS
Further to the recent news about the forthcoming pension increase in April 2015, NARPO subscriptions will also increase from the same date. That's the bad news - the good news being that the monthly subscription will increase by only two pence per month (£1.63p to £1.65p)
COMMUTATION FACTORS EARLY DAY MOTION
Since the outset, NARPO have been following, and have taken a keen interest in the Police and Fire-fighter Commutation Factor claim lodged with the Pension Ombudsman. To that end we have been in correspondence with the Ombudsman and as such have protected our members position in relation to the matter.
The matter is now reaching a conclusion and the Ombudsman determination is expected soon. In an effort to expedite the release of that determination John McDonnell MP has tabled an Early Day Motion in which he calls on the named departments to accept the imminent ruling by the Pensions Ombudsman and take immediate steps to pay any recommended awards, should indeed there be any.
We would ask that members consider writing to their MP's asking them to support EDM 768 as tabled by John McDonnell MP. The EDM can be viewed by using this link: http://www.parliament.uk/edm/2014-15/768 - See more at: http://www.narpo1.metacraft.org/index.php/pensions/police-pensions.html#sthash.0DTjyIVz.dpuf
DPP WEBSITE STATISTICS - 2014
Now that 2014 has drawn to a close, regular visitors to the DPP NARPO website may be interested in some facts and figures about the use made of the website during the past year.
During 2014 the site received 21,051 visits with 10,983 unique visitors (Unique visits refer to the amount of visits the site receives over a period of time - usually within a 24 hour period. This means that if a person visits the website and then visits again a few hours later, that is counted as only ONE unique visit).

On average the website receives 1,754 visits per month which equates to approximately 58 visits per day.

The most popular time for visits is between 6:00pm and 7:00pm on Tuesday evenings. (Surprisingly, 55 visits were recorded on Christmas Day)!

The most popular pages for number of visits were: Photo Album, News and Obituaries.

While most visits are made by users based in the UK, several visits have been made from persons overseas including USA, China, Ukraine, Spain and Russia
WORK OPPORTUNITY
The following has been received from Mr Tony Hester (Director) of Sancus Solutions: My company is seeking to identify investigators in Wales in relation to a potential contract we are seeking. Would you be good enough to circulate the following link for the information of your NARPO members:
http://www.sancussolutions.co.uk/investigators-required-based-in-wales/
Tel. 01772 282800 Mobile. 07530098131
E-Mail: This email address is being protected from spambots. You need JavaScript enabled to view it.
N.B. It is strongly recommended that if you are interested in any work opportunity posted on this website that you take due diligence in researching the company as part of the application process.
RTA INVESTIGATOR(S) WANTED
Mercury Claims Ltd of Southampton are looking for part time RTA investigator(s) for the Pembrokeshire / Carmarthenshire areas.
Dawn Reed, a NARPO member has recommended this post and will be happy to discuss details of the work involved / frequency etc. Dawn can be contacted on 07581382474 and will be happy to assist.
To read the Job Profile please click here
If you are interested in making an application please contact the company direct:
Mercury Claims Ltd, 5 Saxon Gate, Back of the Walls, Southampton, SO14 3HA
Phone: 023 8048 0222 or Email: This email address is being protected from spambots. You need JavaScript enabled to view it.
POLICE PENSION INCREASE
The CPI Police Pension increase has just been released for September as 1.2% Police Pensions will rise for those eligible in April 2015 by said amount. See website for more at: http://www.narpo.org.uk/index.php/pensions/police-pensions.html.
WORK OPPORTUNITY
Lemon Tree Media is a publishing company based in West Lancashire that produce a quality A4 national police lifestyle magazine called NiCKED that is sent free of charge to all 46 UK forces. (Links below to the first two digital issues).
The company is owned and run by retired officers and need sales agents in every county to approach local businesses to advertise in the magazine. The company prefer to have retired officers as they have a more credible knowledge and authenticity when talking about what bobbies will pick and read.
If you are interested in a part time secondary income or even a large full time income, contact Mike Shaw (Co-Founder) who can explain everything fully.
Email: This email address is being protected from spambots. You need JavaScript enabled to view it.
Phone: 01695668630 or Mobile: 07811 949265
Issue 2: http://issuu.com/lemontreemedialtd/docs/r6_final?e=14373204/10300395
Issue 1: http://issuu.com/mikeshaw3/docs/nicked_issue_1_r1
REMINDER RE DYFED – POWYS NARPO AGM 2015
The annual general meeting will be held at The Falcon Hotel, Lammas Street, Carmarthen on Monday 23rd March commencing at 11:00am. The agenda, secretary's report, accounts and Pensions Board report together with catering arrangements can be found in the Members Information Section.
Please note: the closing date for ordering lunch following the AGM was Monday 16th March and requests received after that date cannot be accommodated.
The meeting is open to all members and all are encouraged to attend, there is no need to inform Clive of your attendance at the meeting. Tea and coffee will be available to everyone from 10:30 onwards and the meeting will commence at 11:00am prompt. The meeting will end at approximately 1:00pm when lunch will be served.
Also, if you have any photographs for inclusion on the website, please bring them with you so they can be scanned and returned.
DYFED POWYS NARPO WELFARE POLICY
The Branch Welfare Policy is due for annual review at the AGM to be held on Monday 23rd March. It has been viewed by Clive who is satisfied for it to remain in force unchanged for the next year. It is requested that members review the policy and notify Clive of any proposed changes you wish to bring to the notice of the meeting.
The policy can be found within the Members Area of the website (access this area by using the username: dyfedpowys and the password).
General Meeting at Aberystwyth: Minutes of the meeting held at Aberystwyth on Monday 6th April 2014 are available on the Members page. There is presently a fault after signing in; please use the Top Menu link ' Members Information' to navigate to the correct page. This will be rectified asap.

Annual General Meeting: The NARPO Dyfed-Powys Branch AGM was held at The Falcon Hotel, Lammas Street Carmarthen on Tuesday 1st April 2014. The Minutes and report can be found on the Members page.
A NEW YEAR MESSAGE FROM CLIVE
Firstly, may I wish you all a Happy, prosperous and above all healthy New Year, I look forward to another year with DPP NARPO going from strength to strength. For the record, the current membership is 893 compared with 862 at the beginning of 2014 and 818 in January 2013!
All the updates to my telephone/broadband system have been completed, my provider is now EE but email addresses remain unchanged and I appear to be up and running as previously, but with a much faster connection.
Thanks to Hugh, all dairy dates are now on the news page of the website, they will be updated as required; please check there if you are unsure.
Regards Clive
WELSHPOOL COFFEE MORNING
A coffee morning will be held at the Royal Oak Hotel, Welshpool between 10:30am and 12 noon on Monday 9th February for NARPO members and partners. There is no necessity to pre-book, however, if you intend coming along it would be appreciated if you could let Phil Hopkins know so that he has a rough idea of the number attending. It would be nice to see as many as possible attending to ensure the success of the event.
Look forward to seeing you there!
Contact details: This email address is being protected from spambots. You need JavaScript enabled to view it. Phone: 01938554302 Mobile: 07801865386
CHARLIE HEBDO MASSACRE: POLICE SILENCE FOR PARIS VICTIMS
Wales' police forces and media organisations held a minute's silence on Thursday to support those attacked in the Charlie Hebdo massacre in Paris.
.
Dyfed-Powys Police officers paid tribute to the victims at Police HQ, Carmarthen
Officers in Aberystwyth hold a silence
Officers from Dyfed-Powys, Gwent, South Wales and North Wales Police remembered the two police officers and 10 people killed in Paris yesterday (Wednesday 7th January). Eight journalists, died along with a caretaker and a visitor when masked men armed with assault rifles stormed the Charlie Hebdo offices during an editorial meeting on Wednesday morning.
Eleven people were also wounded, some seriously.Two policemen were killed on the street outside as the gunmen made their escape by car.
The Association of Chief Police Officers and the Police Federation wanted the tribute, stating that UK officers "stand in solidarity".
LEARN COMPUTER SKILLS FOR FREE!
HOTPOINT PRIVILEGE PURCHASE SCHEME
As a Christmas bonus, Hotpoint are offering NARPO members a further 10% discount on all products purchased between Friday 12th December 2014 and Monday 5th January 2015.
To find out more, log into the 'Members Information' section of this website.
NB: THIS OFFER IS ONLY AVAILABLE TO NARPO MEMBERS
Happy New Year to all our readers
The above watercolour depicting Main Street, Pembroke with a caped officer in the foreground and Pembroke Castle in the background, was painted by local artist Mr George Lewis, brother of the late Ray Lewis (Ex DC 521) who passed away in 2006.
THE GIFT OF CHRISTMAS BY REVEREND MARTIN SPAIN (NARPO CHAPLAIN)
Christmas is a good time for the Christian. It is one of the two significant events in the Christian calendar and the one event that, in the United Kingdom, is also celebrated by people of all faiths and those with no faith. It pleases me, as a minister of religion, to see and hear people wishing each other a Merry Christmas as this is a traditional greeting that has been used for centuries. I am less pleased to see and hear 'Happy Holidays' or 'Winter Festival' as it highlights the politically correct world we live in. So from me to you, Merry Christmas! For Christmas starts with Christ.
This Christmas, communities throughout the land will be commemorating something that happened on Christmas day one hundred years ago, that which we now know as the Christmas Truce.
In1914, something special happened through a carol, a football match and two communities. What was most significant about this was that it happened on Christmas Day, because there is something about this moment and something about this day in history that can unite countries, communities, even enemies.
The carol was 'Silent Night' and is a translation of "Stille Nacht" – a German carol. Both Armies were familiar with the tune and the story of the Christmas Truce tells us that it was sung in both languages and that joining together, led to the cessation of hostilities for one day.
The carol sings of peace and summarises the Holy nature of Christmas. It starts off with:
Silent night, Holy night
All is calm, all is bright
Round yon virgin, mother and child
Holy infant, tender and mild
Sleep in heavenly peace,
Sleep in heavenly peace.
This Christmas, I pray that you will indeed have a Merry time and understand that Christ came to the world to save us and bring His peace.
May God Bless you and those you love this Christmas.
Reverend Martin SpainCHANNEL 4 TV LOOKING FOR EX POLICE OFFICERS (FEMALE)
Volunteer Trustees required - I am contacting you on behalf of Mind based in llanelli. We are a local drop in centre for people with mental health issues and are looking for volunteer trustees for our branch. It was suggested to us that some of your members may be interested in helping us in this role. Would it be at all possible to maybe advertise via your web site or newsletter?
Thanks so much for any help you can offer.
Karen. (Llanelli Mind welcome Centre, Llanelli)
Tel: 01554752751 Email: This email address is being protected from spambots. You need JavaScript enabled to view it. Web Site address
7th May
Work Opportunity - Clive Rees, retired PC194 has started in the Network Management/Marketing Business and is looking to give colleagues an opportunity to join him. If you are interested then please e-mail him on <This email address is being protected from spambots. You need JavaScript enabled to view it.
New Strategic Partnership Board created that will drive change in health and social care workplace culture in Wales - Read all about it here (PDF file)
Jordan Hiking Challenge in Oct 2013 to raise money in aid of Macmillan Cancer Support. I am seeking your assistance to promote this quest to all NARPO members in South Wales. A message from Peter Hayward, Suffolk Narpo. Read more here... If you would like to donate, please click here
Dear all, I do not usually send out any email's which are not directly NARPO related but I felt this one is too important not to send, I hope you all agree. Regards, Clive. Please click here to read all about it, it could help you save someone's life!


Information requested - Ex. Dyfed Powys Police motor cycle
Dear all, I have received a call this morning from a gentleman in Cornwall who earlier this year bought an old motor cycle in Swansea, this bike is in need of major restoration and on researching its early life it appears it is not a civilian machine but an ex Dyfed-Powys police bike, he has obtained some details and has asked if I would circulate this to see if anyone remembers it (or any others in the same batch) and can give any information as to its history or original equipment, colour, (Believed to be White) badging or if any photographs exist he would be very grateful, so that he can restore it back to as near original as possible for Show purposes.
Clive Cowey, NARPO Secretary/Treasurer
The machine is a 250cc BSA Fleetstar, supplied by a Carmarthen Dealer and registered new on 01/08/1968 with the number KBX 158G. As Dyfed-Powys only came into being on 1st April that year it must be one of the first vehicles purchased by the 'new' force.
If you have any information, please send it on to me and I will forward it on to the new owner so he
can restore a bit of our force history. Thank you.
Clive Cowey, NARPO Secretary/Treasurer,
Telephone Computer Fraud
Beware of this now quite widespread Scam (see below) - Be on your guard, don't let it happen to you!
21st August - 2012
NOTE: If it's already too late and you have allowed access to your Pc, then it's best, for peace
of mind to have your computer wiped and the Operating System re-installed. Otherwise, it's likely
that malicious software will continue to be used from another source, to extract confidential details!
Joining Dyfed Powys Narpo
The Joining Us page (Join Us) from the main Menu has now had a major re-vamp.
An invitation to join plus an application form can be viewed and downloaded direct from this page.
Appropriate adults needed - We are keen to recruit both paid staff and volunteers to act as Appropriate Adults and would value applications from individuals who have experience of the criminal justice system and/or supporting vulnerable adults. Full accredited training is provided. Many thanks for taking time to read this e mail. I look forward to hearing from you and your members (particularly those who reside within 1 hour travel time of any of the South Wales police Stations) Click here to view more information...
Regards
Penny Cram
Criminal Justice Lead officer, Hafal, Neath. West Glam.

Watch Out For This Scam! Police say that the gang usually is comprised of four members, one adult and three younger ones. While the three younger ones, all appearing sweet and innocent, divert their 'mark' (or intended target) with a show of friendliness, the fourth - the eldest -- sneaks in from behind the person's back to expertly rifle through his or her pockets and purses or bags for any valuables being carried.

The picture below, caught on CCTV cameras, show the gang in operation.

Email Scam - Watch out for emails claiming to be from DVLA asking you to verify your driving licence details via an online link – it's a scam. DVLA has not sent any such email, so if you get one delete it immediately. Full details here... 3rd July

IMPORTANT INFORMATION FROM AXA PPP HEALTHCARE - ANNUAL TRAVEL INSURANCE